Welcome to the Club Med Ski Cocoon
Great news for winter - the Club Med convivial experience is still 100% here. Enjoy wide open spaces and nature in the Club Med Ski Cocoon. Our resorts are self-sufficient and low-density, perfect for safe distancing. Less people, more moments that belong to you, and only you.
Introducing the Club Med Ski Cocoon
In the Club Med Ski Cocoon, you will meet with a new normal as health and safety expectations in our resorts.
With our Safe Together program within the concept of Club Med Ski Cocoon, we ensure that all our resorts are met with highest cleanliness standards while careful attention has been given towards all customer touchpoints at the resorts.
These safety measures will be communicated throughout the resort - from your arrival and reception, public areas and rooms, dining and activities, to kid's facilities, entertainment, gondolas and ski locker room.
All you need to do is enjoy your ski holiday program: skiing, snowboarding, enjoy gourmet mountain food, relaxing at the spa & repeat.
For those who prefer beaches to slopes learn about the Club Med Cocoon at our sun resorts.
Safe Together in the mountains
Enjoy the best of the mountain while our G.Os take care of everything: lift pass, ski lessons, apres-ski activities and childcare. Be worry-free as soon as you arrive.
From your transfer to Club Med resort, our team welcome you with the same energy and a big smile behind their masks. They ensure the highest level of **hygiene measures **are met such as temperature checks, travel declarations, sanitisation of shuttle buses after every trip and safe distancing in the shuttle bus.
Also, you will find a range of fun and trendy reusable masks available at the boutique for purchase and protection.
Most of our ski resorts are already designed in a way that provides ample **free space **between rooms enabling us to execute social distancing effortlessly. Your only obligation is to enjoy the ski holidays you deserve.
Skiing in the Club Med Cocoon
It's time to rediscover the mountain with your favourite winter sports. Grab life by the skis or board, and take on the amazing runs at our resorts.
Firstly, your ski lift pass and group lessons are part of your holiday package.
Yes, you read correctly it's all included!
Make the most of the expert advice of the specialists at our in-resort ski shop. They will fit you with the very best Rossignol ski or snowboard gear which is regularly cleaned.
Then head straight to the gondola lifts which are treated according to strict disinfection protocols. Your lift pass gives you access to ALL the slopes of the ski domain.
With staggered starting time of ski and snowboard lessons, the slopes belong to you. Our group lessons are tailored to all ages, and experience levels. Best of all, the group lessons are intimate – maximum 12 people.
Pro tip: Why not try our Club Med Easy Arrival Service next time you book a snow holiday with us? Save time by pre-booking group lessons online and have your equipment ready in your private locker on the day of your arrival
Whether you don't ski or want to try something different, we've got you covered. If you are in the mood for an adventure, here are some excursions ideas to do in Japan: ice-fishing, trekking in Daisetsuzan Park, snowshoe downhill, Kuttari Hot Springs or sled with your kids. Excursions are proposed in smaller groups to respect safe distancing.
Looking to keep up your exercise routine? Join our many fitness classes to tone up – and the cardio equipment is sanitized hourly.
Or treat yourself at the spa in a gorgeous mountain setting. Melt tired muscles in the jacuzzi, steam rooms and ofuro tubs which are all regularly treated according to our disinfection protocols.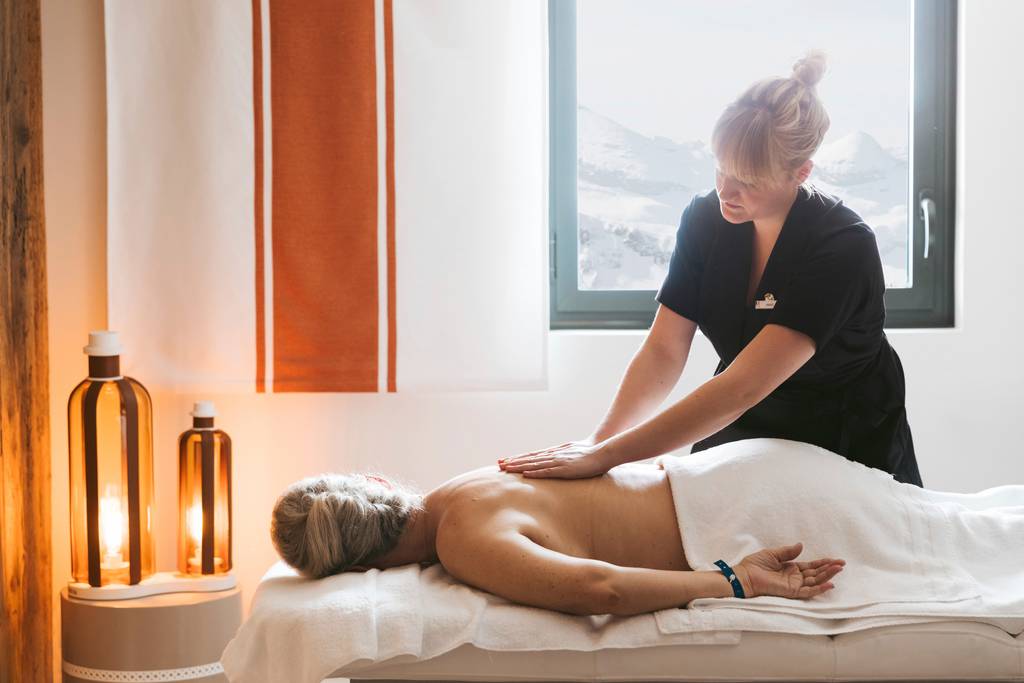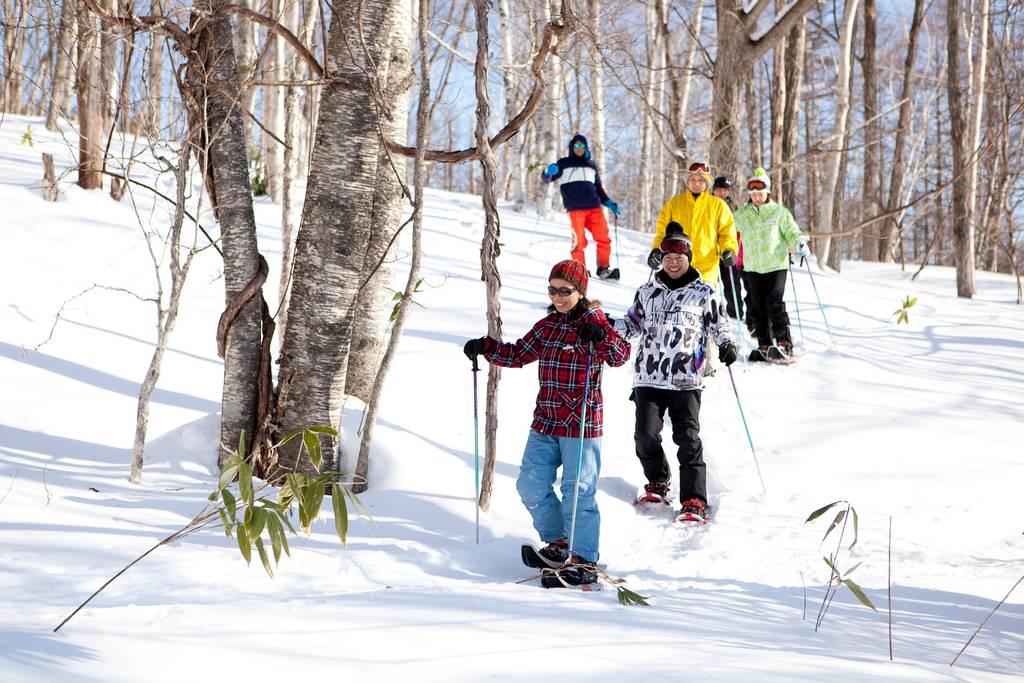 Peace of mind on the menu
In Club Med restaurants, peace of mind is on the menu. To answer social distancing requirements, we now offer flexible opening hours, a personalised plate service, hands sanitizers at the entrance and space between tables.
Taste the many flavours of Japan like an authentic yakiniku barbecue experience that you grill right at your table at Club Med Tomamu. Or at Club Med Sahoro, enjoy a live cooking demonstration of classic Hokkaido dishes.
Big adventures for the little ones
For kids, little moments are often the biggest. This is why during your stay Mini Club makes sure that they live their mountain experience to the fullest. While making new friends or discovering new sliding sports with a dedicated team, your kids will have plenty time to have fun.
Drop them off to Mini Club and our G.Os will take care of everything. equipped and clipped in to take on the snow.
Skiing is available from 4 years and up, and snowboarding from 8 years and up, taught in ability groups. They will have temperature checks and their equipment and **toys sanitised daily. **
At lunchtime, they can eat with their friends or with their family before going back to their lessons. At après-ski time, they take part in fun and creative activities as well as rehearsing for their own little show.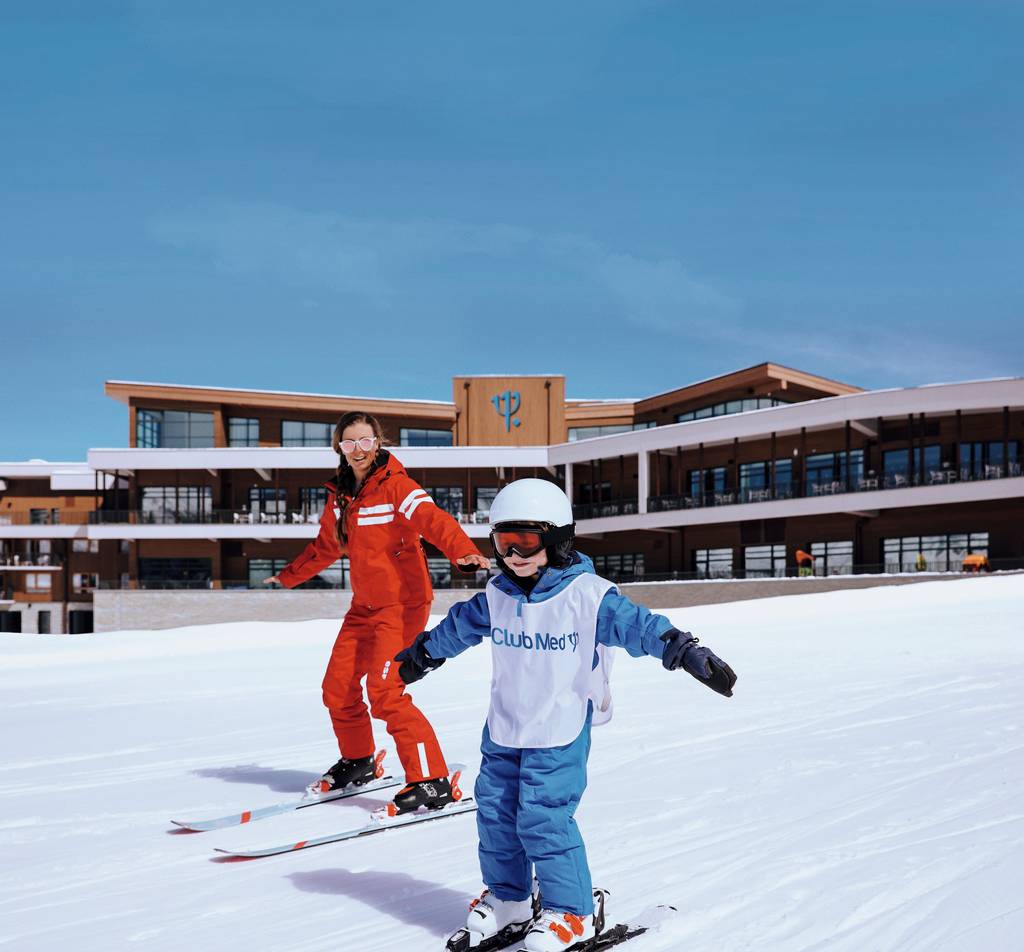 After a big day of hitting the slopes, enjoy the night at the resort with activities and shows that fit your mood and with spaced out seating.
With evenings specially made for children and new talent performances for adults, night-time is also quality time.
Club Med is thoroughly prepared to welcome travellers who are looking to enjoy a **well deserving holiday. **
Discover which Club Med Hokkaido ski resort is best for you.
To turn your ski holidays into reality, meet us here.