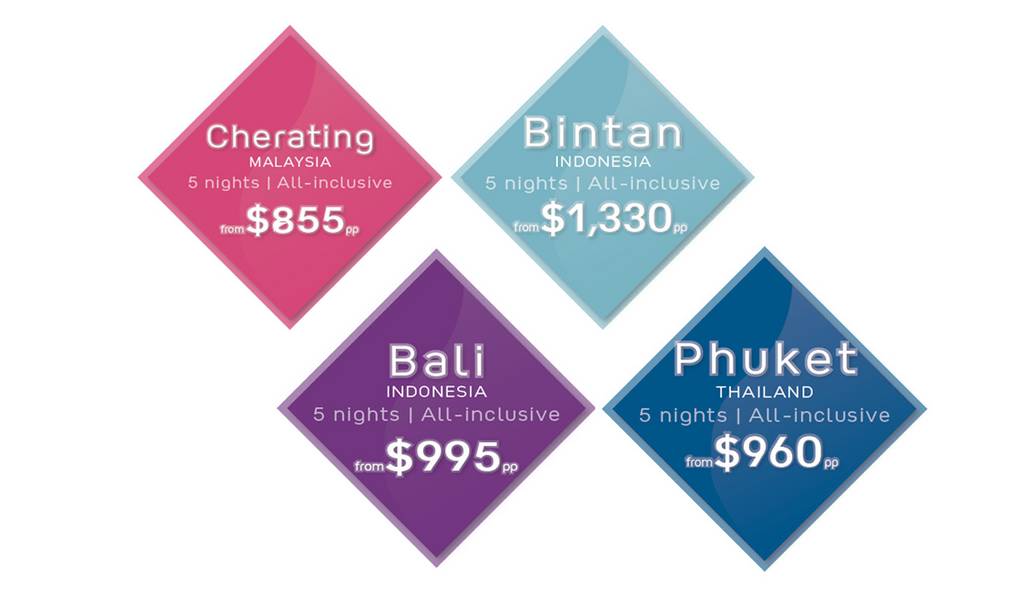 5 nights | All-inclusive | Book today & save!
Travelling with family, your partner, or closest group of friends? With prices starting from $855, escape to the sun soaked beaches of Indonesia, Malaysia or Thailand at some of the best prices.
Available until January 10, don't miss out on your favourite all-inclusive getaway. Resorts and dates will sell out fast!