Where's best for all-inclusive ski holidays?
Have you thought about travelling further afield for an all-inclusive ski experience? Pack your bags for Club Med and enjoy winter sports in the Alps, China, Japan or Canada, on your own, with your partner, or with your family and friends. Whatever your level of experience or favourite way to enjoy the snow, you're on the right track. Your ski pass is included with your stay and you can take instructor-led tailored classes from the day after you arrive. Wander through the white firs of Pragelato on snowshoes while your children earn their first skiing badges.** **Stay in one of our 5 Resorts in the heart of the huge Paradiski ski domain, pick up your equipment and set off onto the 425 km of pistes. Share a Savoyard fondue with your nearest and dearest by an open fire in Tignes Val Claret. Enjoy winter sports in the heart of an Asian ski resort. Look out at the unspoilt wilderness of the mountain landscape in Tomamu, on the Japanese island of Hokkaido. Enjoy the exceptional snow quality and experience an unforgettable winter sports holiday.
Your experience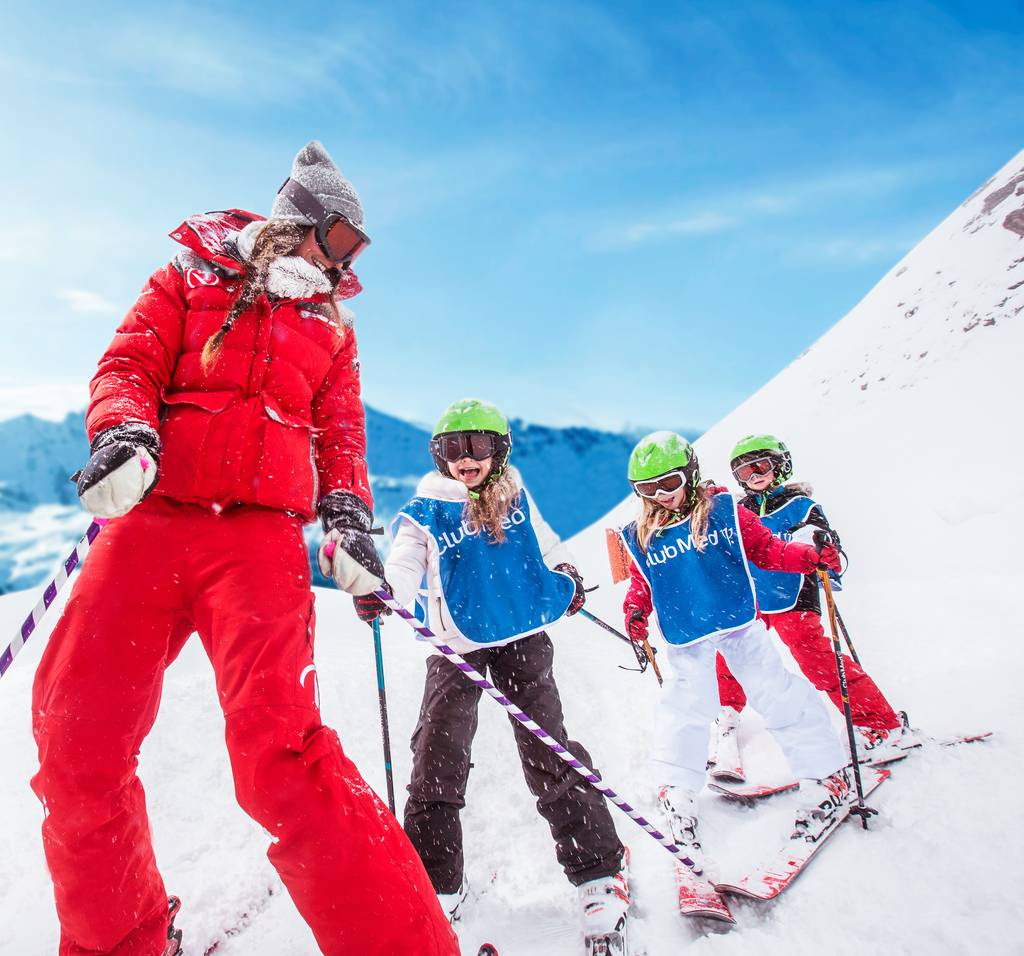 All-inclusive stays with Ski by Club Med
And what if Club Med was planning unrestricted winter sports? Check out all-inclusive Ski by Club Med:
❅ Top class accommodation
❅ Meals, snacks and bar
❅ Learn to ski packages with ESF
❅ More than 30 sporting activities
❅ Supervision of your children from 4 to 17 years of age
From the day of your arrival, to the day of your departure, we take care of everything, so that you don't have to worry about anything, except yourself!
Discover our all-inclusive offer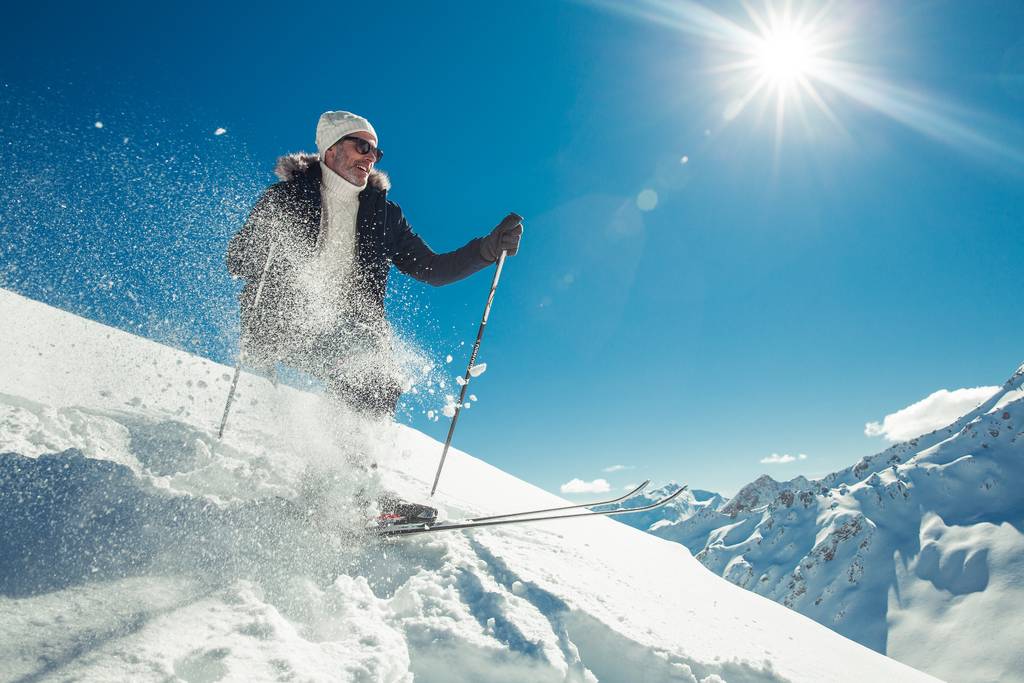 Where can you enjoy a unique skiing experience?
Welcome to the world's most beautiful places to ski. Holiday in the heart of the most beautiful ski resorts in France and throughout the world. Whatever your skill level or favourite sport, you can be assured of wonderful facilities and dedicated professionals to help you make the most of your snowy break. Get ready to slalom in the greatest skiable areas:
❅ Combine dynamism with relaxation and enjoy the most stunning skiable areas in France's finest ski resorts.
❅ Have a fantastic time in the beauty of the Swiss Alpine landscapes while enjoying winter sports with your family.
❅ Make the most of your family holidays in a welcoming ambiance, with typical local dishes to try and the sunny slopes of the Italian Alps.
❅ Find new thrills in China, Japan or Quebec: Ski resorts in Asia and North America offer you magnificent unspoiled wild mountain landscapes. Choose a wonderful setting for a unique winter sports holiday.
Check out all of our skiable areas
Learning to ski with Club Med
Whether you're a novice or an advanced skier, you can not only learn but also improve with the help of instructors from a national ski school.
Several skiing or snowboard courses, depending on your level, are included in your package: 9 ski levels for children, 5 ski levels for adults and 3 snowboard levels for adults.
There is a programme and a rhythm for everyone and we are there to support you on the slopes during your ski holiday.
Find out more about ski lessons
A mountain of activities and winter sports
Holiday in the heart of the most beautiful ski resorts in France and throughout the world. Whatever you're looking for, you have the perfect environment for sporting activities:
❅ Winter sports
❅ Leisure sports
❅ In-Resort sports
Discover all the winter sports at Club Med
Ski and snowboard equipment at Club Med
At Club Med, you can hire or buy your winter sports equipment on site. The Club Med Ski Service is a comprehensive ski shop within the Resort itself. Whether you're a skier, snowboarder, walker or freerider, make the most of the latest technology from famous brands such as Rossignol, as well as the advice of our expert G.Os. 
The right way to get ready for your ski holiday
Whether you have just booked a ski holiday and are looking for top tips before you go, or you are just curious about what a ski resort holiday entails, we have all the information you need right here.
Get your taste buds tingling with must-try ski food recommendations or use our ski packing checklist to make sure you have everything you need before setting off. Or if you are starting at the very beginning, why not find out which resort would be perfect for you. We have all the information you need to be ski ready.
Why not explore it for yourself?
Get ready for an unforgettable ski holiday
Related articles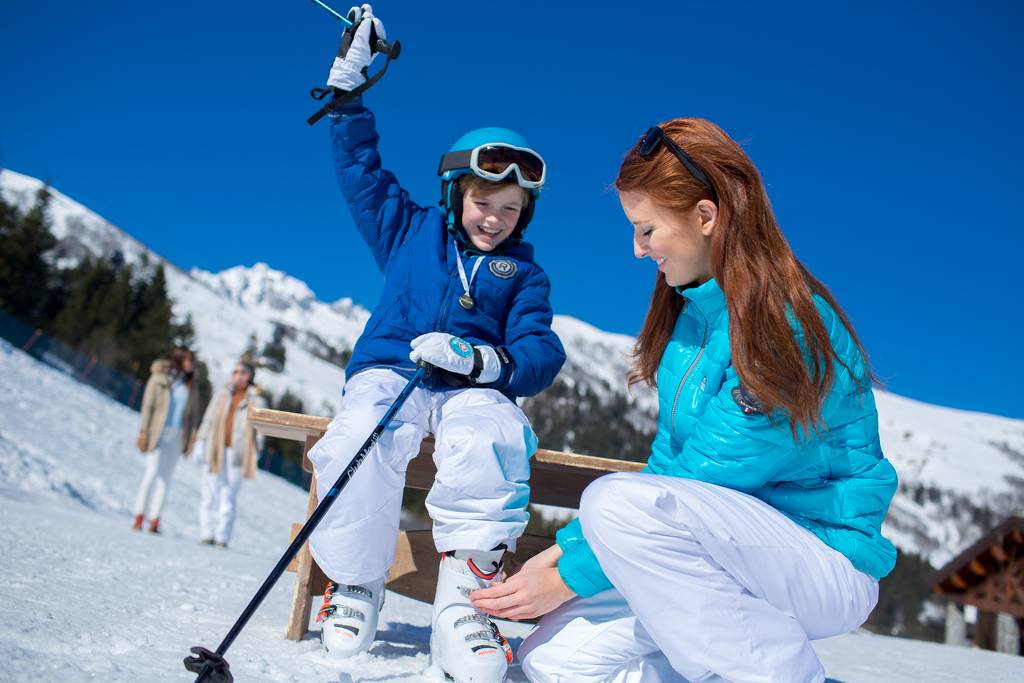 How does your Club Med ski pass work?
A ski pass is included in the Club Med All-Inclusive experience for every guest aged 4 and up. You'll receive it when you arrive at the Resort, and it'll be valid from the next morning. It's a passport to the snowy pistes, where you can do your own thing or take part in group classes.
Explore