All-Inclusive Maldives Holidays
All-inclusive holiday packages in the Maldives
Exotic family adventures or romantic getaways on your very own island paradise
No matter if you're going on a romantic getaway with your partner or looking for some fun in the sun with family, we at Club Med have the perfect place for you to stay! Travellers can pick between Club Med Kani and the Finolhu Villas, and here's what to expect there.
Maldives Holidays
your private island paradise
With swaying palm trees and glittering turquoise waters, the Maldives are the definition of an island paradise. These tiny coral islands with their shimmering beaches and fragrant gardens, make the perfect family holiday for adventurous families or a picturesque tropical retreat for couples looking for a romantic hideaway.
Maldives Family Holidays
an endless turquoise playground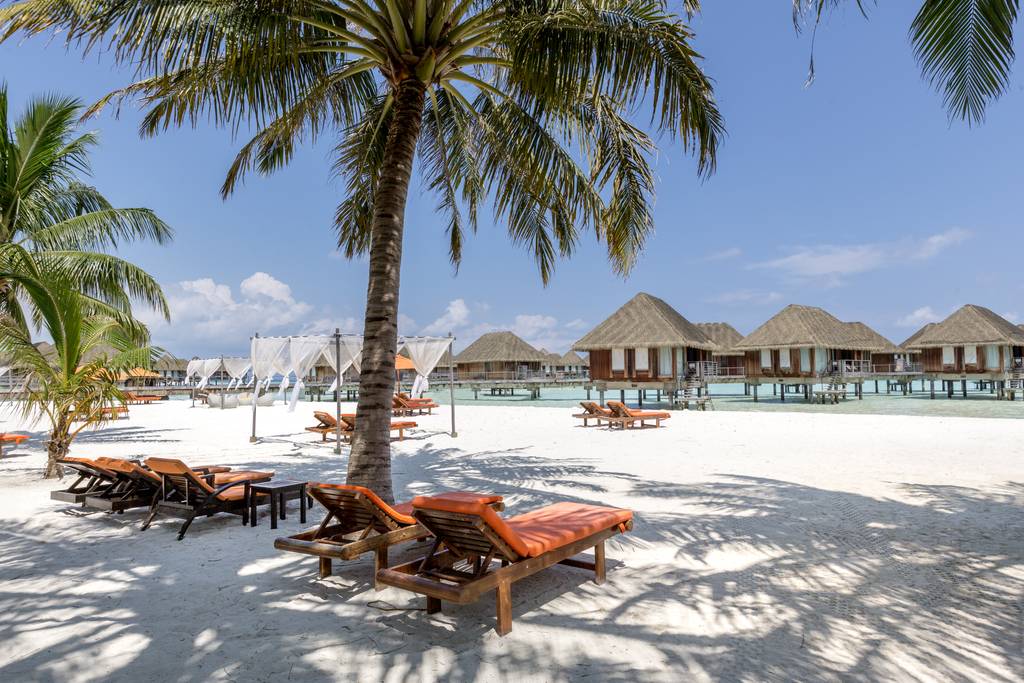 Club Med Kani is an all-inclusive Maldives resort that is as close to paradise as you can get. The private, sandy beaches span two kilometres and give weary travellers the ideal chance to relax and unwind. At our Kani resort, there are 28 activities included in your stay, but you can also discover 48 on-demand activities. These include excursions, scuba diving, relaxing in the spa, surfing, water-skiing, snorkeling, water biking, diving with Manta rays, and so much more! For parents looking for some much needed alone time, you can relax knowing the kids are well taken care of and having fun in our kids club programs.
Our guests can take their pick from three different room categories, which include Superior, Deluxe, and the Suite Exclusive Collection. They differ in size, capacity, views, and amenities, so make sure to find the right one for your vacation.
At our Kani Maldives resort, and across all our resorts for that matter, we're progressively banning single-use plastic from rooms, restaurants, and bars. What's more, we're committed to preserving marine life and taking part in eco-initiatives such as coral planting and beach cleanup. Club Med Kani is the ultimate island holiday destination for families looking to reconnect and explore the ocean like never before.
Maldives Couples Holidays
your private eco-chic villa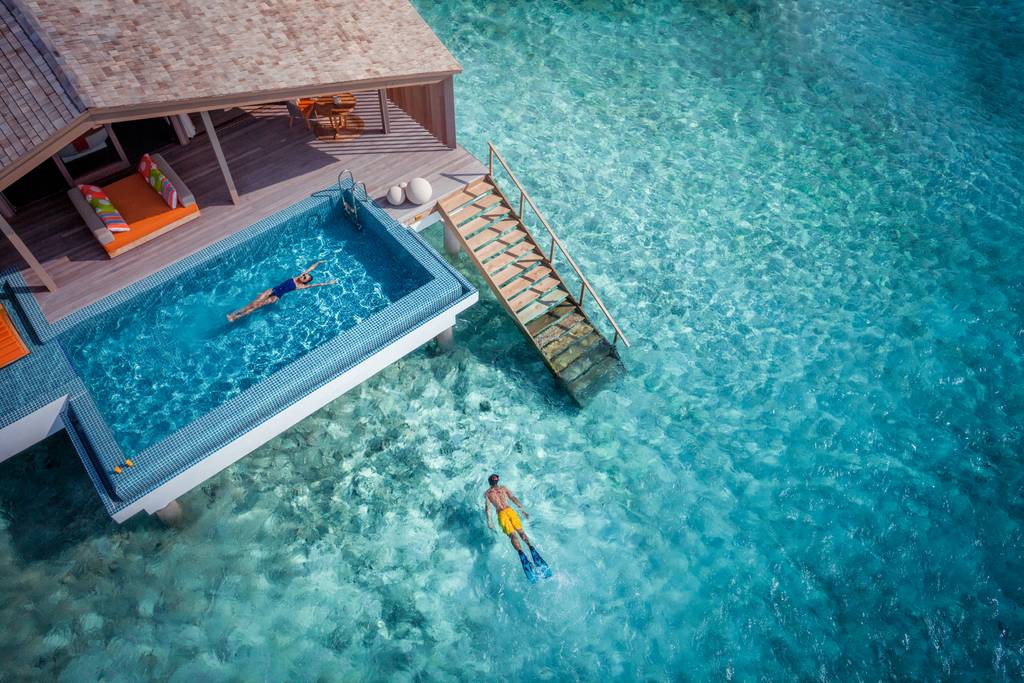 Wake up to a magical sunrise and enjoy breakfast brought to your villa by your own personal butler. Then, spend the day soaking up the sun by your own private plunge pool or venture to the poolside bar and enjoy sipping on a tailor-made cocktail or glass of chilled champagne. For the more adventurous souls, explore the Maldives in style with snorkeling trips, sea plane rides* or super yacht adventures* or simply rejuvenate body and mind with a yoga class or pampering spa treatment*. At night, enjoy an unforgettable dining experience as you overlook the sparkling waters of the Indian Ocean at The Motu Specialty restaurant. After dinner, make your way to the pool bar for drinks and live music as you dance the night away…
Discover The Resort
Welcome to the Maldives
discover how your next holiday looks like
Are you looking for the next best getaway, with private, sandy beaches, perfect for lounging? Do you want to see water so blue it makes the sky envious? If you've answered yes, you need to book the best Maldives resort now and make your vacation dreams come true.
The paradise islands are perfect for both adventurers and those seeking relaxation. Travelers from all over the world are visiting this remote but gorgeous destination and making once-in-a-lifetime memories. If all of this sounds like your perfect vacation, stick with us to learn more about the Maldives. We'll show you the best attractions, times to visit, and why you should choose Club Med for your next trip. So let's get into it.
A Closer Look at the Maldives
The Maldives, or the Republic of Maldives, is an archipelagic state in South Asia, located in the Indian Ocean. It sits about 750 km from the Asian continent's mainland, southwest of Sri Lanka and India.
The Maldives consists of 1,192 coral islands that are grouped in a double chain of 26 atolls, which are home to countless wildlife. There are 187 species of coral that form the reefs of the republic, and over 2,000 different species of fish.
Out of the 1,192 islands, only 189 are inhabited, and Malé is both the capital and the biggest city.
If you're considering these picturesque islands for your next visit, you'll be happy to know that visitors don't need to apply for a visa, no matter their country of origin. All you need to get in is a valid passport, proof of onward travel, and the funds you'll need to be self-sufficient while in the country.
When travelling to the Maldives, most visitors arrive at the Velana International Airport, which is on Hulhulé Island. At Club Med, we can book your flight with a roundtrip transfer from the airport, so you can enjoy a carefree vacation.
We offer transport from Sydney, Melbourne, Perth, Brisbane, Canberra, Cairns, Adelaide, Hobart, and Launceston.
There's really no one-size-fits-all answer for when you should start looking at a Maldives resort, as it depends on personal preference. The island nation is warm and sunny all year round, but there is a wet and a dry season. Of course, there are pros and cons to each one.
Between the months of November and April, there's very little precipitation, and the temperatures are warm. It's ideal for sunbathers and those looking to relax by the beach, sipping on an ice-cold beverage. However, one drawback is that, during those months, there's a pretty high volume of tourists.
On the other hand, if you're looking for lower prices and ideal scuba-diving conditions, consider going between May and October. The reefs during this period are majestic, with colours and sea life rarely seen elsewhere. There are brief periods of heavy rainfall, but the storms usually move quickly through the archipelago. When it's not raining, the Maldives see the ideal 26°C weather.
With its rich heritage, you'll find religious traditions entrenched in the culture of the Maldives. It has been an Islamic nation since the 12th century, which is why you'll see many mosques in the capital, Malé.
One thing to consider is that public displays of affection, like hand-holding and kissing, are illegal, as is alcohol. However, given that the islands mostly rely on tourism, you'll be able to find alcohol in a Maldives resort.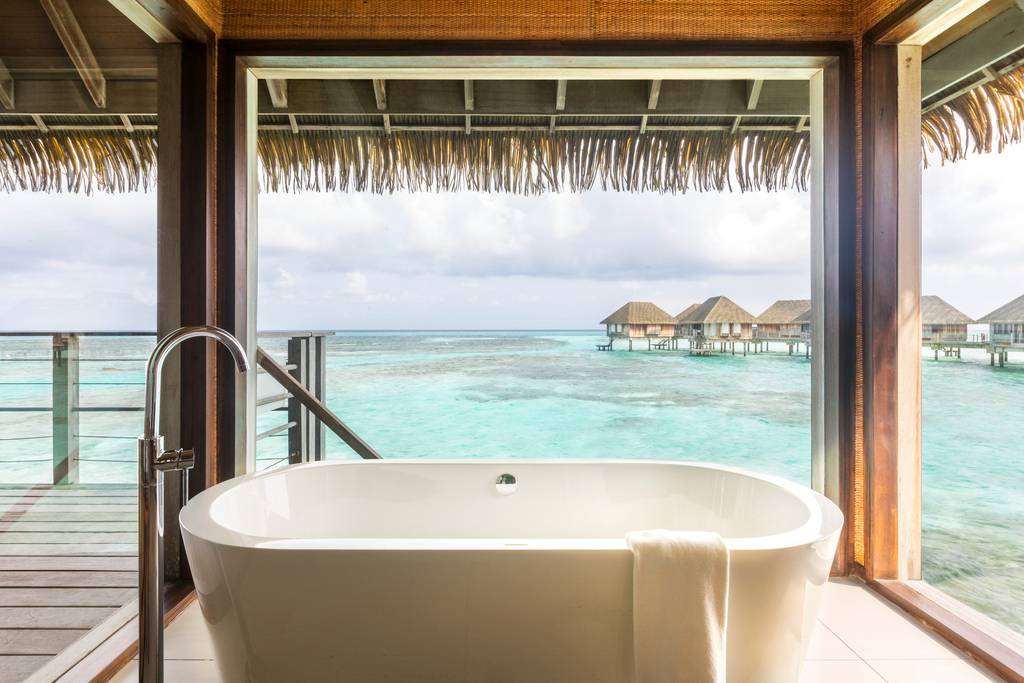 Escape to paradise with Club Med's Maldives holiday package
The Maldives is a dream destination for those seeking a tropical getaway filled with sun, sand, and sea. And with Club Med's Maldives holiday package, you can experience this idyllic island nation in style and comfort.
Our Maldives holiday package includes premium accommodation in our all-inclusive resort, situated on a private island surrounded by crystal-clear waters and coral reefs teeming with marine life. You can spend your days lounging on the beach, or exploring the stunning underwater world through snorkelling or diving.
Club Med's Maldives holiday package also offers a wide range of activities and entertainment options. And when it comes to dining, you can savour delicious local and international cuisine prepared by our talented chefs, all included in the package.
Our Maldives holiday package is perfect for couples and families looking for a relaxing and unforgettable escape. And with Club Med's 70 years of experience in providing exceptional all-inclusive holidays, you can trust us to take care of every detail of your Maldives adventure.
Discover new ways to play and unwind at Club Med Kani Maldives Resort. With seemingly infinite possibilities to ignite excitement and pursue your passions, revel in the best Maldives all-inclusive resort amid 2-kilometres of powdery white beaches, swaying palms, and exhilarating underwater adventures. Whether partaking in new pursuits or diving into a favourite pastime, the resort's unmatched offerings make every day worth celebrating. From snorkelling with schools of tropical fish, to paddling through crystal clear waters, or dining on international culinary creations and freshly caught seafood, a holiday here is simply unforgettable.
For a truly luxurious way to enjoy the Maldives, Club Med Kani's discrete Manta Exclusive Collection introduces a heightened level of refinement in each of its overwater suites.
Nestled on the private, beautifully preserved island of Gasfinolhu in the heart of the Indian Ocean, our ecologically conscious Maldives all-inclusive resort is surrounded by natural splendour at every turn. With butlers available to assist with any need or request, redefine your idea of paradise at the award-winning Finolhu Villas.
Looking for a Maldives holiday package? You may also like...