All-Inclusive Holidays in Indonesia
Indonesian Holiday Packages
To Bali and Bintan Island
All-Inclusive Indonesia Holidays
You can leave the stress at home when you visit our majestic, family-friendly Indonesia destinations. Our luxury all-inclusive Indonesia holidays are completely hassle-free and are perfect for all the family, all year round. From beach holidays in Bali, to spa holidays in our Club Med Spa, to golf holidays in Bintan Island, our Indonesia holiday resorts have it all. Browse our all-inclusive Indonesia holidays & get yourself ready for the sunshine!
Indonesia Family Holidays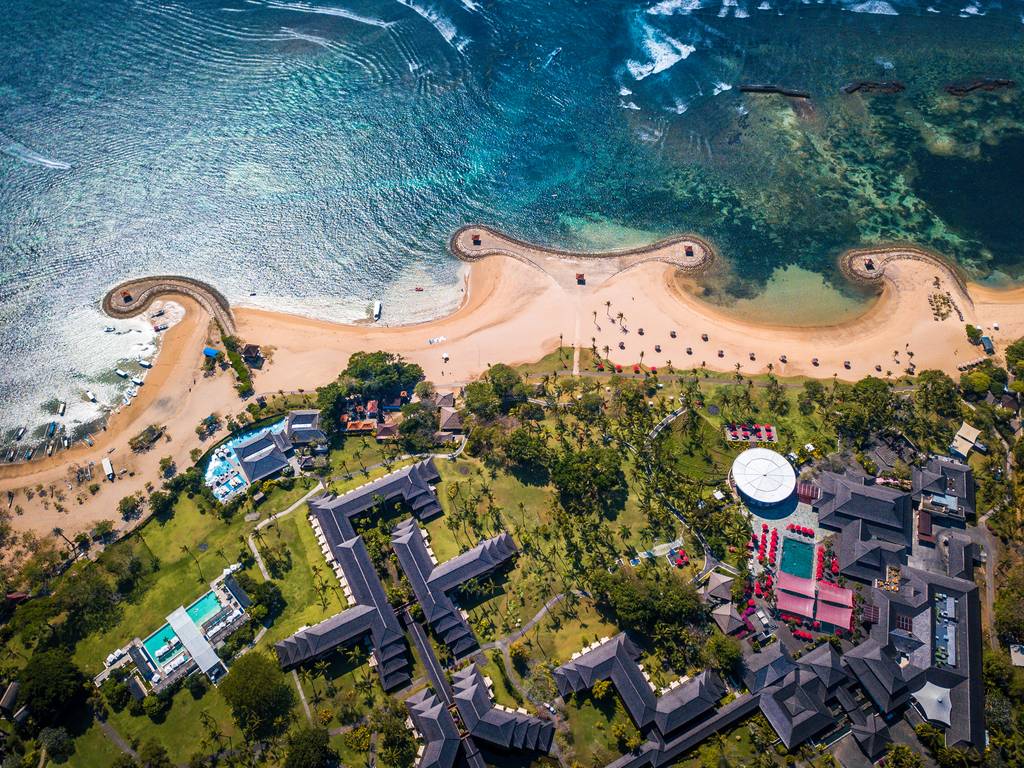 Set in the heart of Nusa Dua, Club Med Bali is a modern and spacious beach side resort perfect for families. Feel yourself relax by the adults only Zen Pool while your little ones fly the trapeze and play about in the splash pool with new friends. Rejuvenate with a guided Pilates session at sunset or discover local and international delicacies at one of the resort restaurants. A plethora of thrilling and cultural activities within the resort are waiting to be discovered, while rice paddies and ancient temples are right on your doorstep.
Discover The Resort
Indonesia Couples Holidays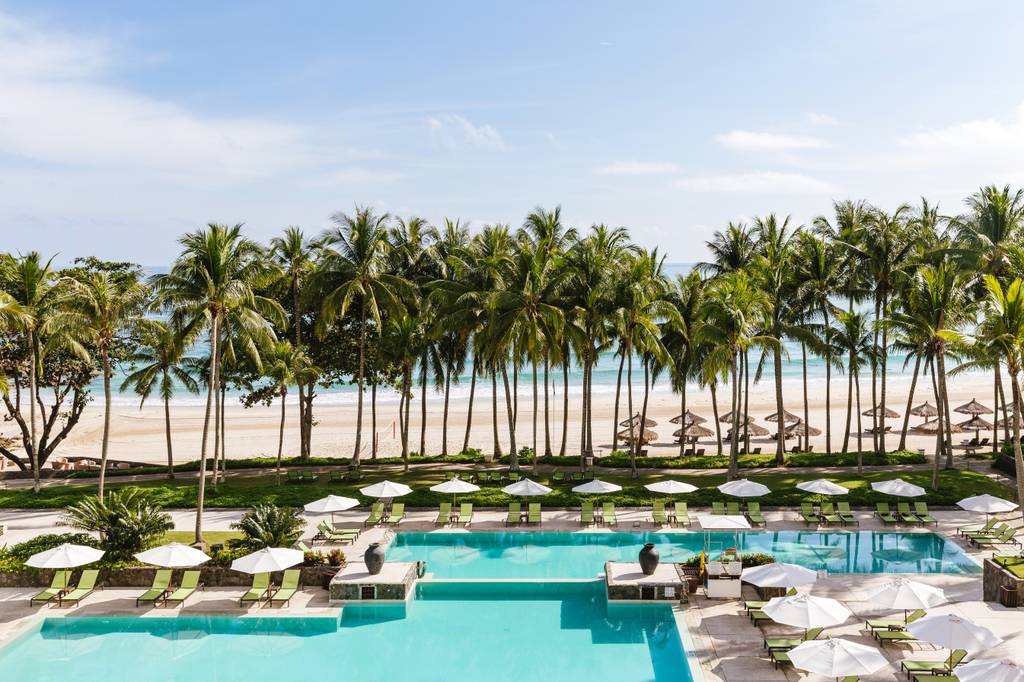 Combining astounding raw natural beauty and endless ways to rejuvenate body & soul… Club Med Bintan Island is Asia's best kept secret! Savor tasty and delicious local cuisine all day long, participate in expert lead wellness activities and indulge in a couples pampering session at the luxurious day spa.* With the award winning 18 hole Ria Bintan Golf course right nearby, and an array of excursions designed to connect you with the local Indonesian culture, Club Med Bintan Island is the ultimate tropical destination for couples seeking a romantic and fun-filled adventure that they will remember forever!
Discover The Resort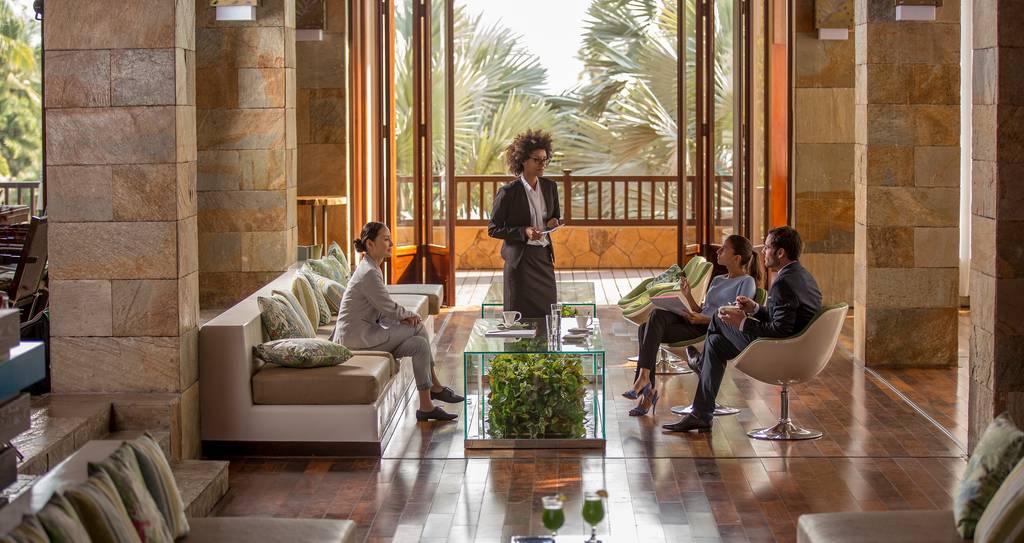 The best of Bali for your team
Discover this lush destination with a spacious beachfront and beautiful gardens, the ideal backdrop for your special event. Whether you are planning a wedding, a product launch, a team building activity or a corporate event, prepare to leave your guests awe-struck and utterly enchanted by the spectacle that awaits them.
Request a quote
Escape the everyday world with an exotic adventure in Indonesia
Great for family holidays and honeymoons
Forest adventure and nature activities
Beachside wellness retreats
Jungle temples and vibrant island culture
Tropical wildlife including orangutans and komodo dragons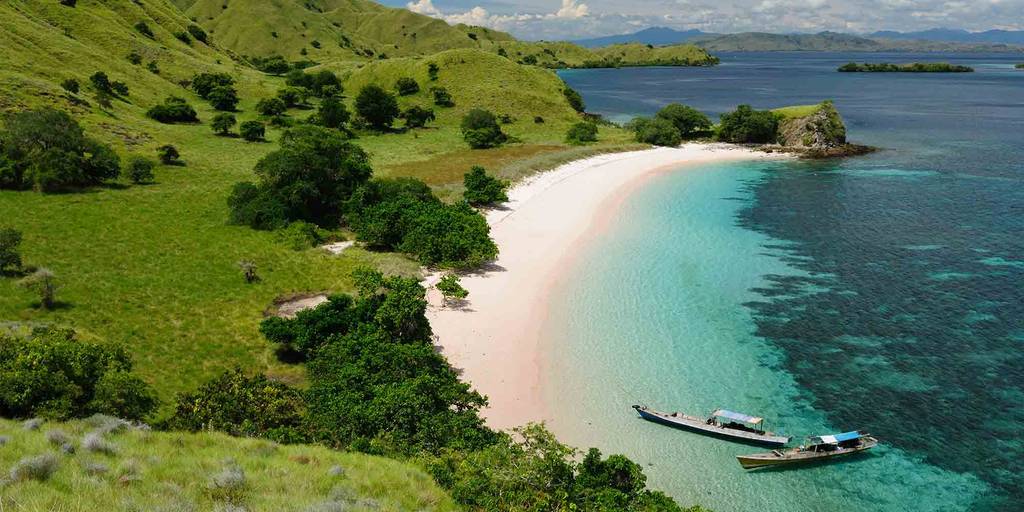 Home to some of the world's most beloved holiday spots, Indonesia boasts tropical beaches, jungle temples and glittering urban metropolises. So, whether you're relaxing with your family on an all-inclusive holiday in a Balinese beach villa or enjoying the luxury roof bars of Jakarta, Indonesia promises to be an unforgettable experience.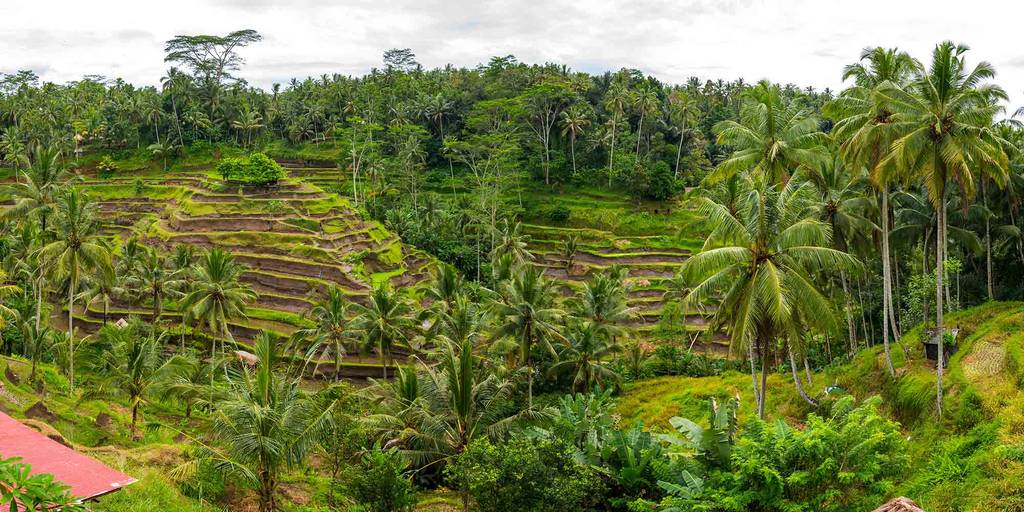 A myriad of wonders awaits you on your Indonesian family holiday. Swim with sea turtles off the coast of your island resort, see komodo dragons at Komodo Park, or meet the famous orangutans at the Tanjung Puting National Park. While you take in the fabulous landscapes, make sure you visit one of the country's historic temples and enjoy a traditional performance by Balinese dancers.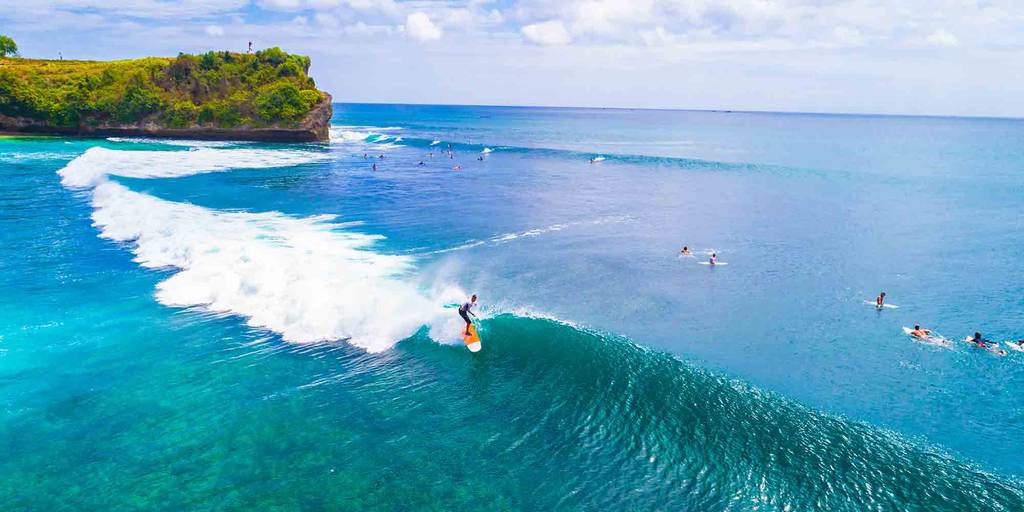 There's no shortage of fun activities to try across Indonesia's thousand islands. Enjoy gorgeous beaches, take surf lessons, or get up close to a living volcano. The island of Bali is great for family-friendly holidays with everything from beachside activities like swimming, surfing and snorkelling to inland adventures like zip-lining, forest walks and even strawberry picking.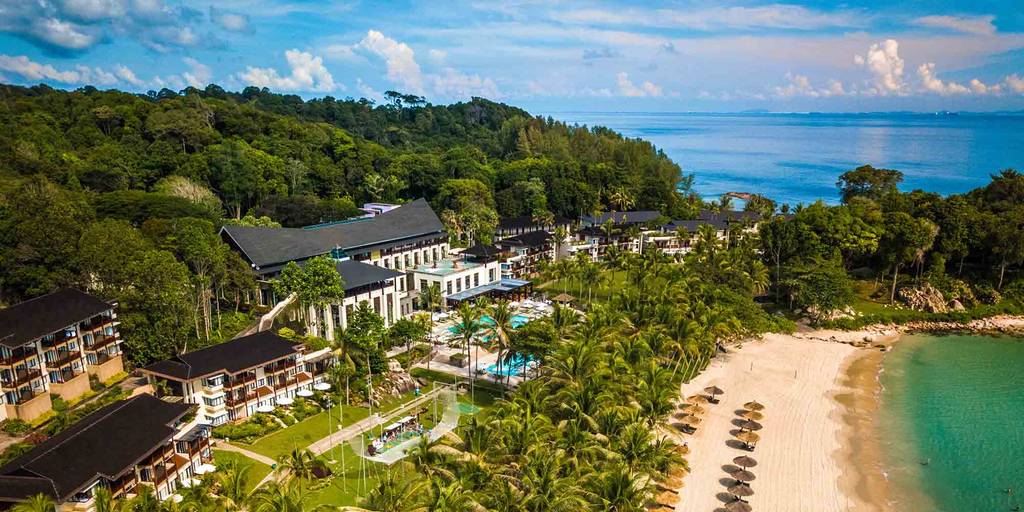 • Ferry Ride to Bintan: 45 minutes
• Flying Time to Bali: 6 hours
• Time Difference: -1 hour
• Currency: the Rupiah
• Best months to visit: May - Sep
• Well Known for: Amazing beaches and fascinating culture
• Languages: Indonesian
More Information
Best time of the year to visit Indonesia
Indonesia is the ultimate tropical destination, whether you're hoping to take on adventures like surfing, snorkelling and rock climbing or just want to relax on the beach.
So what's the best time of year to take your Indonesia holidays?
Throughout most of Indonesia, the period from November to March is the wet season or monsoon season and April to October is the dry season, although it varies a bit from place to place. In general, temperatures remain between 21˚C and 33˚C all year round.
The peak tourist season is from late June until mid-September, so if you want to visit during these months you'll need to make your bookings well in advance.
Keep in mind that while the monsoon season may make it difficult to reach certain islands or undertake activities like swimming and snorkelling, it can be a good time to visit if you're planning to venture into the highlands or explore some of Indonesia's amazing temples.
Discover Indonesia
On the world's largest archipelago, where volcanoes loom over paradisal beaches and immense jungles, live an authentic and fascinating experience while on your all-inclusive stay in Indonesia.
In a captivating Indonesian mosaic, experience nature like you've never seen it before. Break away from the beaten track during your all-inclusive stay in Indonesia. Just a few hours by plane from the Club Med Bali resort, discover the Komodo National Park and the small Sonde Islands. In this spectacular setting, you can encounter Komodo dragons, prehistoric animals that can grow up to 3 metres long. On your way back to the resort, take the time to gather your thoughts on the Gili Islands, particularly the fine white sands and coconut palms of Gili Air.
A spiritual break with Javanese and Balinese wonders. During your stay in Indonesia, follow the path of your Karma which willl lead you to some of the oldest temples. On the island of Java, the Buddhist Borobudur temple and the Hindu Prambanan temple fulfil your spiritual desires. In these stone Stupas hidden in the tropical jungle, the magic reaches its peak at sunset. In Bali, at the Uluwatu temple, enhance your spiritual getaway with panoramic views. At only 40 minutes from the Club Med Bali resort, the temple offers a 360° view, from the surfers navigating the ocean waves, towards the neighbouring island of Lombok.
Not just an all-inclusive holiday, but an active and immersive Indonesian experience. Once you've unwound and indulged in these discoveries, let the active part of your holiday begin! In Indonesia, you won't be short of choice! On the island of Flores, diving sites with vibrant corals await those with a penchant for the seafloor. On the island of Java, keen hikers and climbers will have plenty of thrills: in the Kawa Ijen region, volcanoes and tropical flora will reveal your inner adventure trait. More traditional, but just as active, take the time to test out the Ria Bintan Golf Club or try out a yoga session just 5 minutes from the Club Med Bintan Island resort. During your stay in Indonesia, let yourself be seduced by the zen attitude.
Indonesia for Families
In this little corner of paradise where nature takes over, experience exceptional sensations as a family. Behind the colourful natural surrounding and astonishing varieties of Indonesia, rare creatures are hiding. Come close to rare species such as Komodo dragons on the island named after them, or sea turtles that are hundreds years old on the Gili Islands. Less exotic but nonetheless impressive and valuable to the region, meet the famous orangutans at the Tanjung Puting National Park.
The splendid surrounding nature makes your holiday in Indonesia a moment of total escape to be shared with the whole family. Immerse yourself in the preserved temples for a cultural visit full of sensational explorations. Only 40 minutes from Club Med Bali resort, and perched 70 metres above sea level on the cliffs of Uluwatu Temple, you can discover breathtaking 360° views over the ocean. A 2 hour drive north leads you to Tanah Lot Temple, accessible only at low tide, where your kids will be astonished by the spectacular sunset.