Our All-Inclusive Premium Resorts in Mauritius
Our Mauritius Resorts
Discover the Hidden Paradise of the Indian Ocean
Paradise is where you can experience the bright colors of the sky, the softness of white sand, and the sun's warmth all at once. It's where you can dive into crystal clear waters and feel like you're swimming in the lap of luxury. A place where you can go hiking through lush forests or explore diverse cultures and their delicious cuisine. Mauritius island is one place on earth that combines all these things and creates an incredible experience.
You can discover an exclusive natural setting where breathtaking landscapes and fascinating biodiversity meet traditional Mauritian cultures, making every day a highlight during your stay at Club Med. We combine the magic of the island and private island style and place them in our resorts created to accommodate your needs and desires. So whether you want to enjoy Mauritius as a couple, with family, or with friends, our Mauritius resorts with private pools offer an array of water sports, activities, dining, and a wide range of rooms to choose from.
Choose from three of our best Mauritius resorts, which range from beachfront properties to private island escapes and luxury experiences. Each resort has its distinct character and personality, yet all share a passion for delivering exceptional service and experiences that create everlasting memories.
Discover paradise vacation in our all-inclusive resorts:
All-Inclusive Resorts in Mauritius
The perfect place to unwind and explore a new and more adventurous you
Discover fine sand beaches and dramatic mountain ranges when you visit our Mauritius family friendly resorts. Our Mauritius luxury resorts are completely hassle-free and are perfect for all the family, all year round. From beach holidays in La Plantation d'Albion, to watersports holidays in Albion Villas, our resorts in Mauritius have it all. Browse our all-inclusive Mauritius holidays & get yourself ready for the sunshine!
By Kevin S on March 2022
Mauritius Highlights
The Star and Key of the Indian Ocean
Weather: In the land of endless summer, temperatures are never falling below 28 degrees Celsius.
High Season: January till April are summer months on the island.
Location: Island republic is in the Indian Ocean, 1000 km east of Madagascar.
National Mascot: Famous Dodo bird that went extinct in the 17th century.
Nature: Lush natural wonders spread across the island. Some are UNESCO World Heritage Sites.
Currency: Mauritian rupee, which you can exchange at the airport.
Languages: As a multicultural society, most Mauritians speak English, French, Creole, and Hindi.
Culture: Mauritius is a unique place where African, Indian, Chinese, and Creole cultures come together.
Religion: Muslim, roman catholic, and Hindu religion.
Food: Diverse in French, Indian, East African, and Asian influences of colorful spices and herbs.
Festivals: Mauritius has 20 festivals per year celebrating the cultural diversity of the republic.
Beaches: Mauritius is well-known for its pristine white beaches and waters covered in coral reefs.
Mauritius Family Holidays
Enjoy a fantastic Mauritian adventure, guided by the locals, eager to share all the treasures of their unspoilt island with you.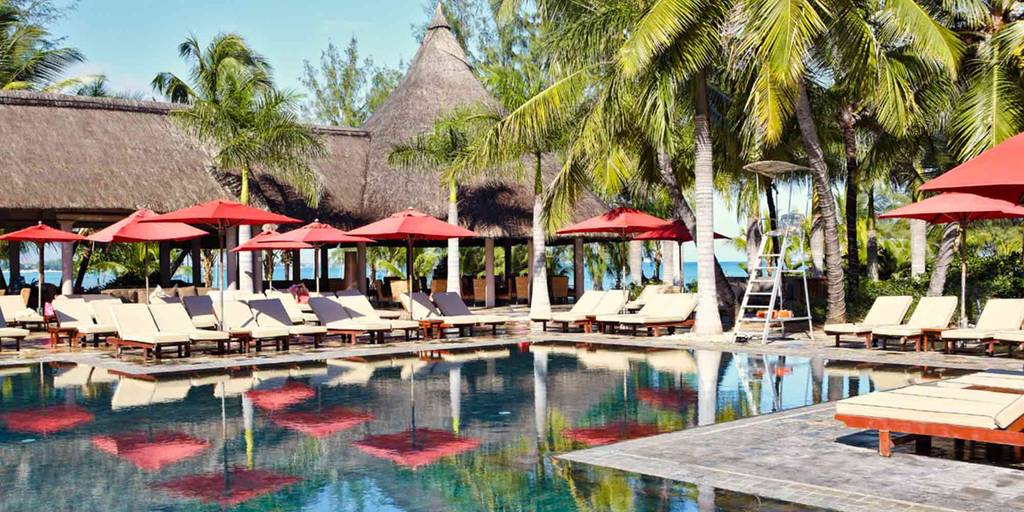 Family adventures on the island of Mauritius
Does your family have a taste for adventure? Awaken your inner explorer with unforgettable excursions to Morne Brabant. One of the most imposing mountains in the Indian Ocean. An encounter with nature that continues as you head towards the Vanilla Nature Park for spectacular animal encounters with its giant tortoises. A family hoiday in Mauritius with so many surprises in store.
Mauritius: a family holiday with a healthy dose of culture
There's no doubt these excursions will arouse your children's curiosity and appetite to find out more. Your family holiday in Mauritius is an opportunity to introduce them to traditions from all over the world. From Diwali to the Chinese Food & Culture Festival, make the most of the many celebrations and customs of Mauritius. Starting with sagoo, the Mauritian street-food snack, yours to enjoy at the China Town Food and Cultural Festival in Port Louis. An unforgettable memory to take back home with you.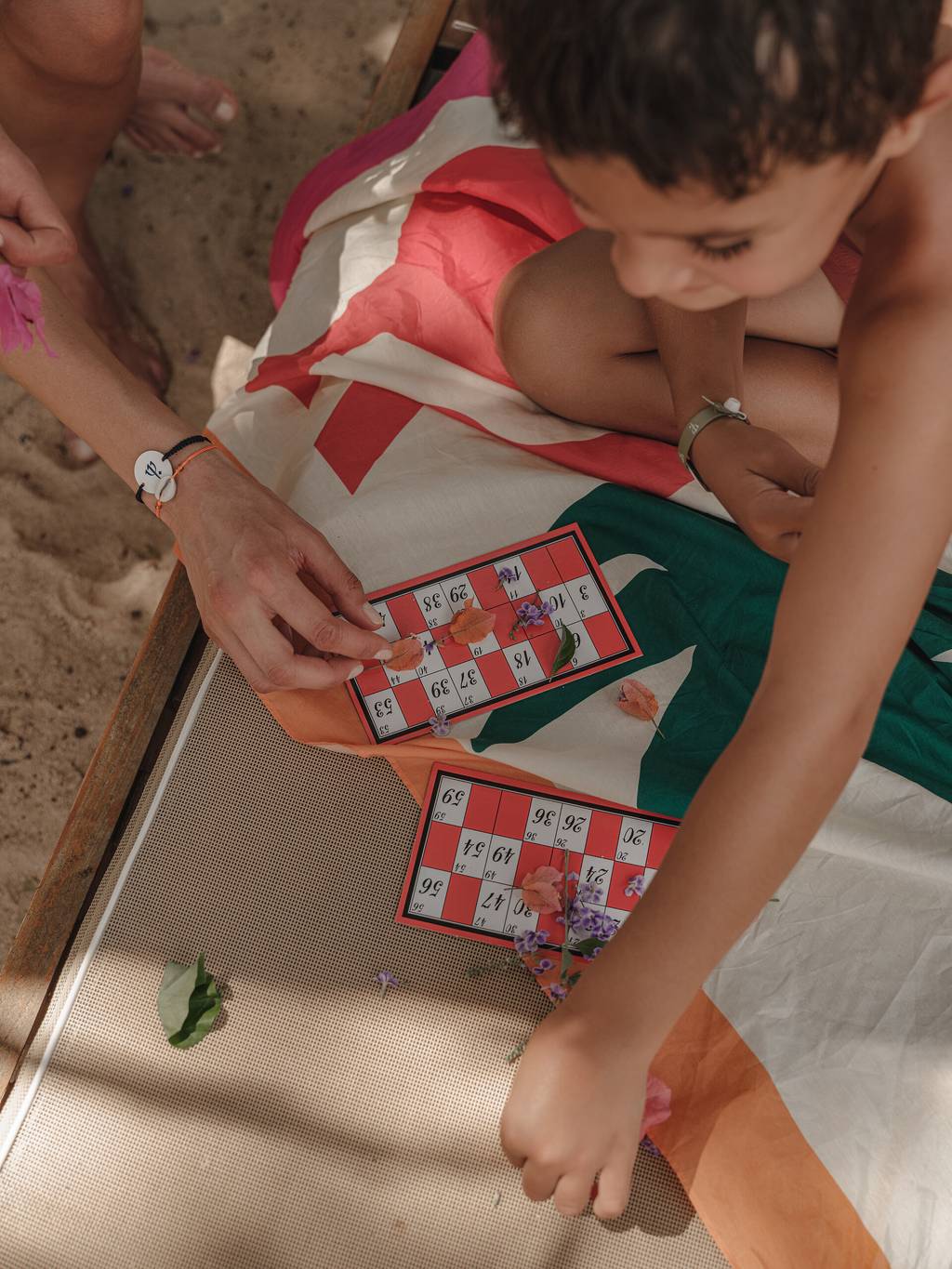 Club Med: The Joy of a Family Holiday
Have you ever imagined your kids running up to you with a freshly-baked cake? Or you can picture yourself enjoying an acting or singing show with your family. Club Med Mauritius Resorts has created a program to make all of this possible!
Club Med welcomes your family with a carefully designed program of activities you can do with your loved ones. We bring fun for the entire family from the comfort of your accommodation. While you lounge at the pool, your kids can prepare a show for you.
You can indulge with your kids in pancake parties, baking workshops, water activities, or tennis. We have designed the same concept with on-demand Children's Club Med, where the professional staff takes care of your child's activities while you and your spouse take time for yourselves.
Mauritius Romantic Couples Escapes
Coconut trees, blue sea, white sand, and a touch of romance - it's all included in your stay on the island of Mauritius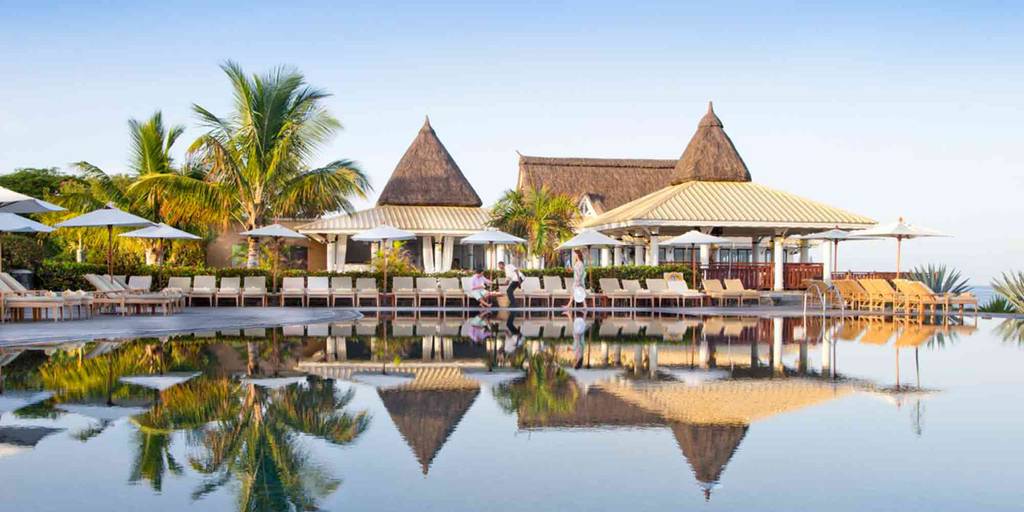 Couples adventures in nature, it's all included
From lush landscapes to endless beaches, your all-inclusive couples holiday in Mauritius is full of unbelievable wonders. To the south of the island, Chamarel, the "Land of Seven Colours", is as beautiful as it is surprising. With a crystal clear waterfall as a backdrop, the clearing reveals its uneven, multicoloured terrain. Nothing says romance more than being among crystal-clear waters, coconut trees, and fine sandy beach in the heart of the Indian Ocean.
Discover Club Med La Plantation d'Albion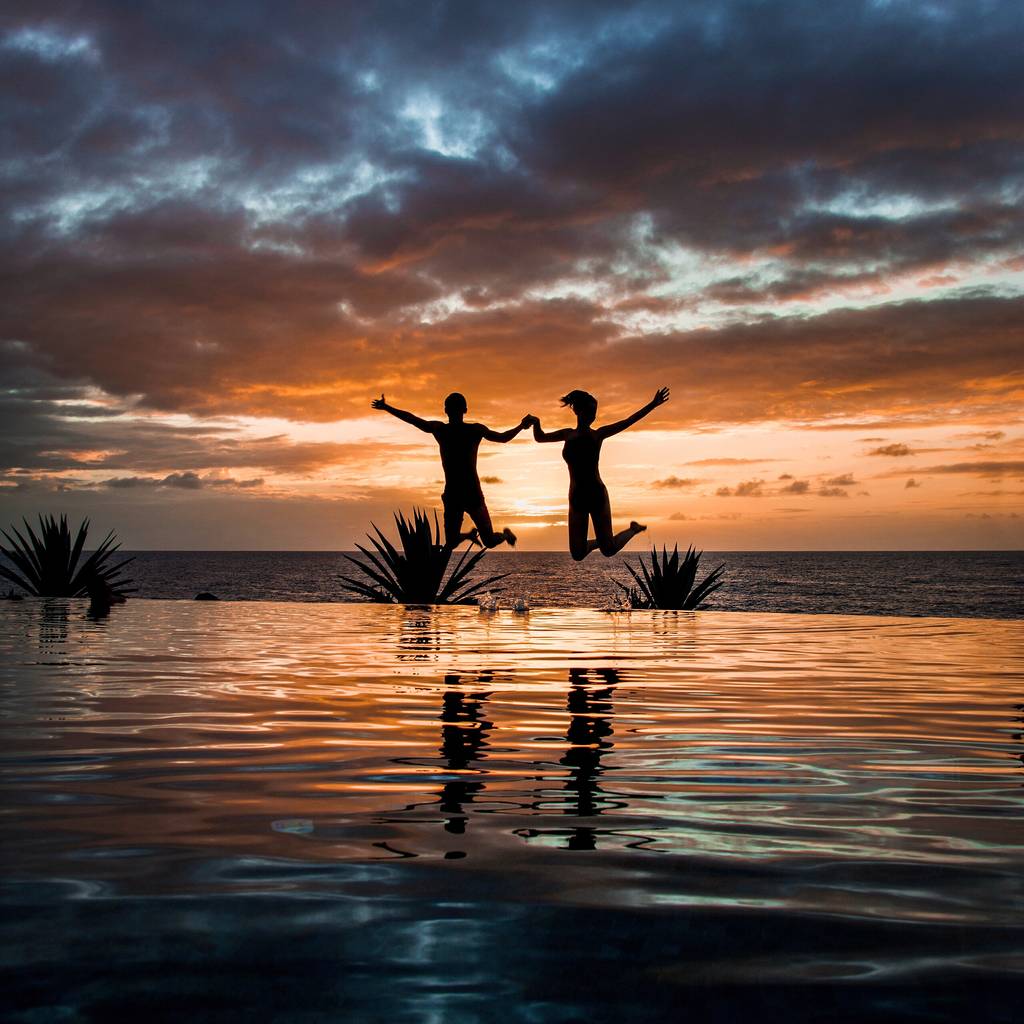 Romantic Escape Where the Land Ends and Heaven Begins
Experiencing the Magic of Mauritius with a Pass to Luxury Inclusive Resorts
The famous American author Mark Twain once said that heaven was copied after Mauritius. It's the reason why Mauritius is one of the natural romantic spots for newlywed couples. Making that first step together deserves the holiday of your dreams. Mauritius has a lot to offer, from wild adventures to experiencing new things together.
At the island's southwestern edge is Le Morne Brabant Mountain, a historical natural monument and a UNESCO World Heritage Site. Standing 556 meters above sea level, the views from the top are for couples looking to get away from the crowd and admire the breathtaking sight.
If you want to avoid climbing, you can visit the Chamarel Waterfall, the natural pool of Mauritius. Surrounded by dense greenery and canyons, it's thundering from 80 m high. The entrance at the bottom is a sight to behold and will leave you mesmerized and wishing to take a dip into its waters.
If you are a nature lover, you would love the experience of horse riding while watching the beautiful scenery of Mauritius. But is anything more romantic than watching the sunset while dipping your feet in the warm white sand on the beach?
To make it more delicious, you can visit one of the restaurants that prepare romantic dinners at the beach beneath the stars and by candlelight. Such is the Phare restaurant, known for its Asian dishes. It's just a few meters from the ocean, so it's bound to relax you.
If you want to feel the rhythm of paradise or see the Sega dancers on the beach, make sure to stop and listen. African descent still resonates along the Mauritian shores with dancers. At the same time, you can hear instruments such as the ravanne, maravanne, and triangle echo over the Indian ocean alongside Creole songs to depict the Mauritian way of life.
Discover Mauritius
Your Unforgettable Family Holiday at All Inclusive Mauritius Resorts
Let the locals lead you on an enchanting family holiday to legendary service, soul-stirring scenery, exquisite culinary delights, and a unique ambiance of tranquility.
Just 1 hr 15 from your Albion Plantation and Albion Villas Club Med resorts, come and see one of the most spectacular natural sites Mauritius has to offer. An uninhabited paradise whose translucent waters are perfect for snorkelling. The more intrepid can try their hand at more hair-raising activities such as parascending or sailing. It's here that you'll find the famous Touessrok Golf Course with its unique vistas.
La Plantation d'Albion Club Med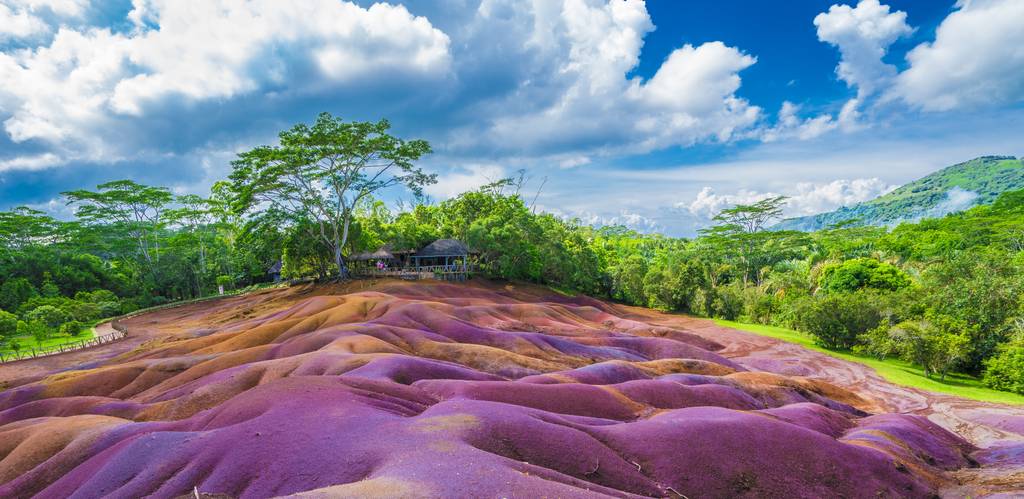 Adventure and nature, it's all included in your holiday on the island of Mauritius
From lush landscapes to endless, paradisiacal beaches, your all-inclusive holiday on Mauritius is full of truly unbelievable wonders. To the south of the island, Chamarel, the "Land of Seven Colours", is as beautiful as it is surprising. With an imposing waterfall as a backdrop, the clearing reveals its uneven, multicoloured terrain, tinged with ochre and brown, red and purple. Further north, 20 minutes from your resort of La Pointe aux Canonniers, the 37 hectares of the SSR Botanic Garden awaits you in Pamplemousse, with its dozens of palm tree varieties, pools and an amazing collection of water lilies. An hour from there and from your Albion Plantation and Albion Villas Club Med resorts, there's another of the island's many wonders to discover: crystal-clear water, coconut trees and a fine sandy beach in the heart of the Indian Ocean, Ile aux Cerfs holds the largest lagoon in Mauritius in its embrace.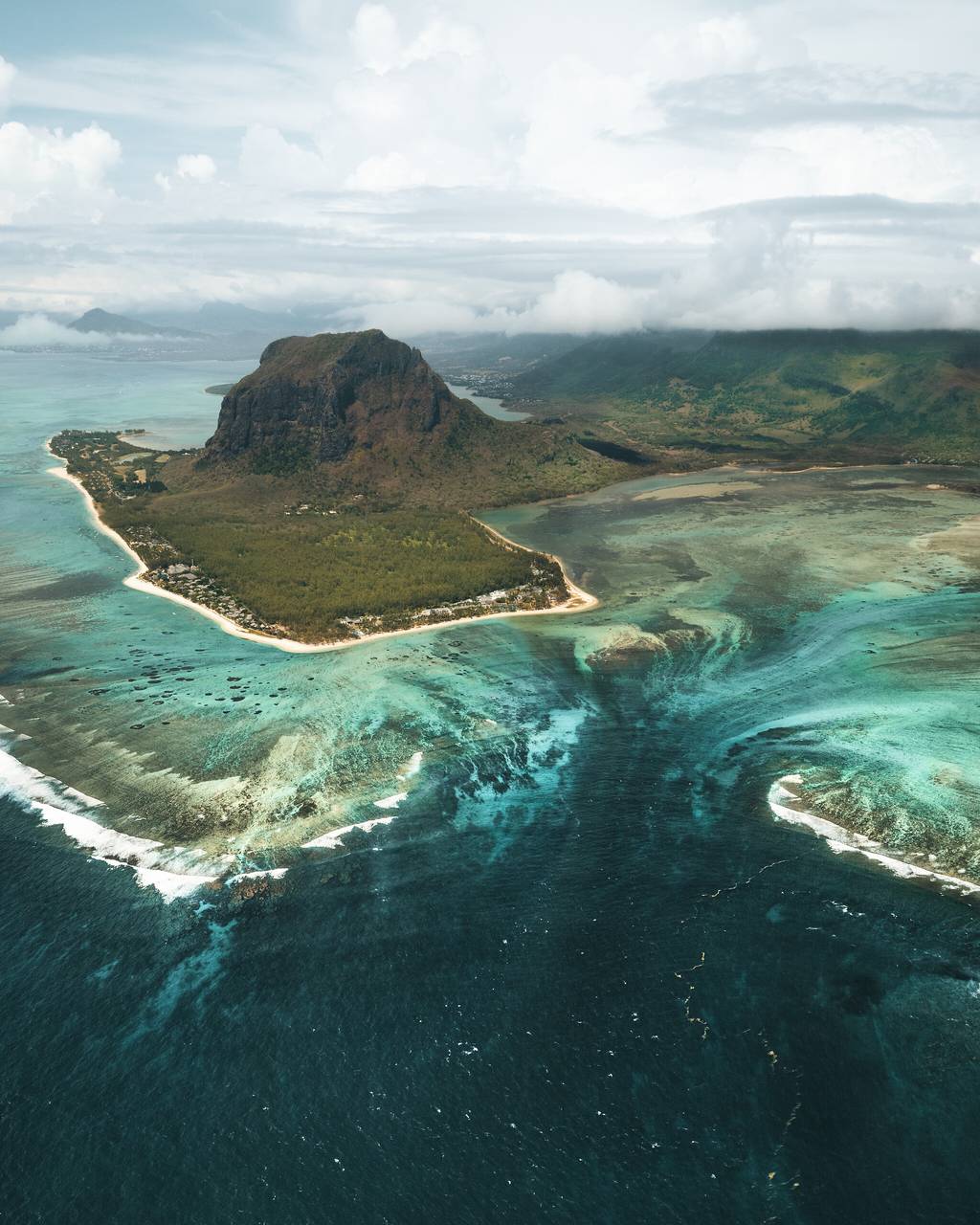 Find Your Family Adventure on Mauritius Island
Mauritius is an island paradise with a safe and clean environment. Its stunning tropical attractiveness is the ideal destination for your next family holiday. Many people are enticed by lush year-round greenery and dormant volcanoes.
Turn your family vacation into an adventure by exploring the natural and historical wonders of the island. Local guides will take you on tours and unforgettable excursions through nature parks. If you head east to La Vanille Nature Park, you can find another adventure for your family. The five-hectare nature reserve will surprise you with its wonders.
Stumble across native fauna during a pleasant hike through the lush forest, where you're sure to meet its residents, such as friendly giant tortoises, parakeets, deers, macaque monkeys, and flying foxes.
Exploration of the Mauritian jungle is just the start, and its wildlife adventures don't end there. Famous for its white sand beaches, let your family immerse their feet in soft white sand with sparkling turquoise waters washing it away. One of the best places to visit for snorkeling is Blue Bay marine park, covered in coral reef lagoons dating back hundreds of years.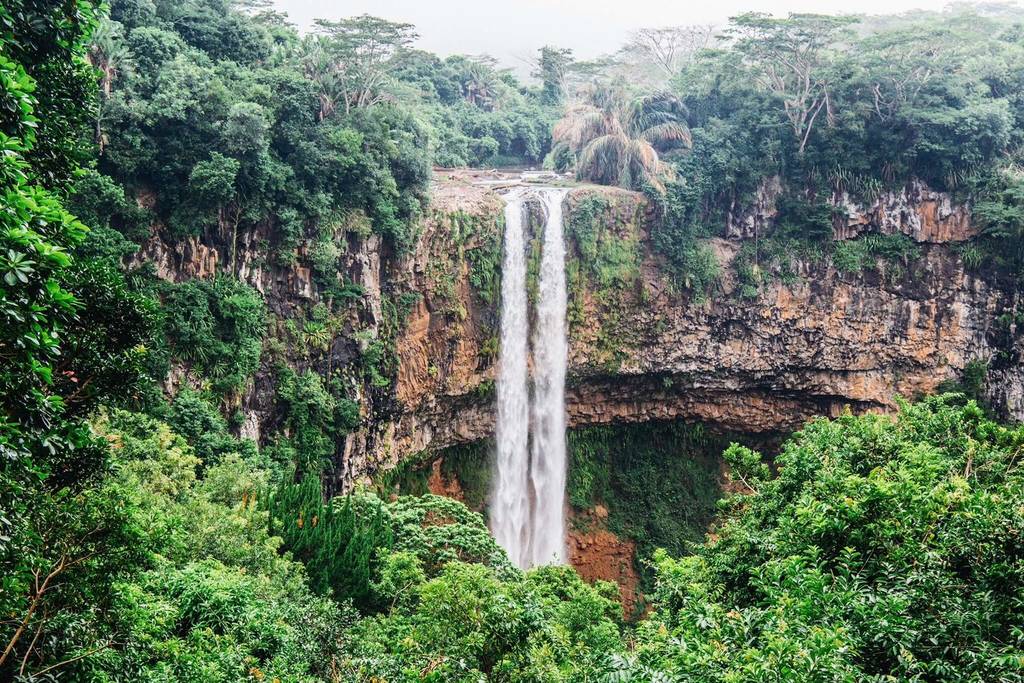 A tropical paradise located in the Indian Ocean, near Madagascar and the French Island La Reunion, Mauritius is a destination on the rise and has a lot to offer if you are looking to relax, explore diverse landscapes from lush nature to incredible blue waters and discover its amazing culture.
Are you visiting Mauritius Island for your honeymoon? This pearl of the Indian Ocean is full of natural treasures to the great delight of newly-weds looking for a small corner of paradise.