All-Inclusive Holidays in Mexico
A vibrant country with a rich culture, Mexico is filled with iconic sights and welcome surprises. Fantastic beaches and sub-tropical climates make the country a must-visit holiday destination. From the east coast to the western shores of Cancún, Mexican holidays offer visitors lush tropical forests, awe-inspiring Mayan temples, long sandy beaches skimmed by warm trade winds, crystal blue waters... need we go on?
What to expect in Mexico
Turquoise water and white sand beaches
Many historical places to visit
An exotic, colorful and spicy gastronomy
Great diving and snorkeling spots
A pleasant climate all year round
Discover our Resorts in Mexico
Discovery and mystery: it's all included in your stay in Mexico
In a land of mythical golden cities and lost tropical paradises, a stay in Mexico is guaranteed to be an adventure, full of history stretching back thousands of years.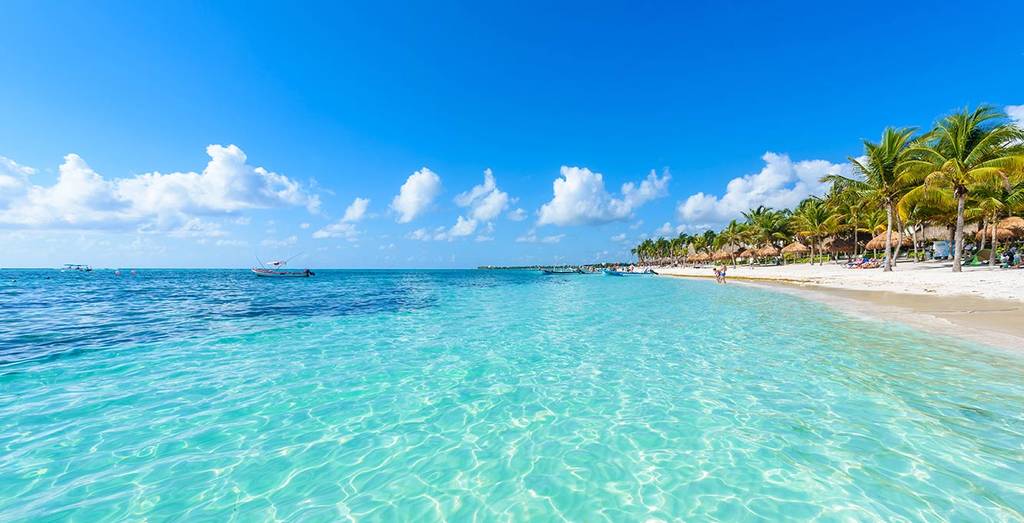 Take on the adventure of a vacation in Mexico
With its Atlantic and Pacific shores boasting over 450 beaches, Mexico is straight out of a postcard. At only 1 hour from your Club Med Cancún resort, on the Caribbean coast, Playa del Carmen is a little corner of paradise with its long, white sandy beaches. Your Mexican vacation continues in Tulum, the only fortified Mayan city built by the sea. To the far south, venture deep into the Mexican jungle to discover Yaxchilan. Only accessible by boat, the journey to this ancient Mayan city on the Guatemalan border will have you feeling like a professional explorer.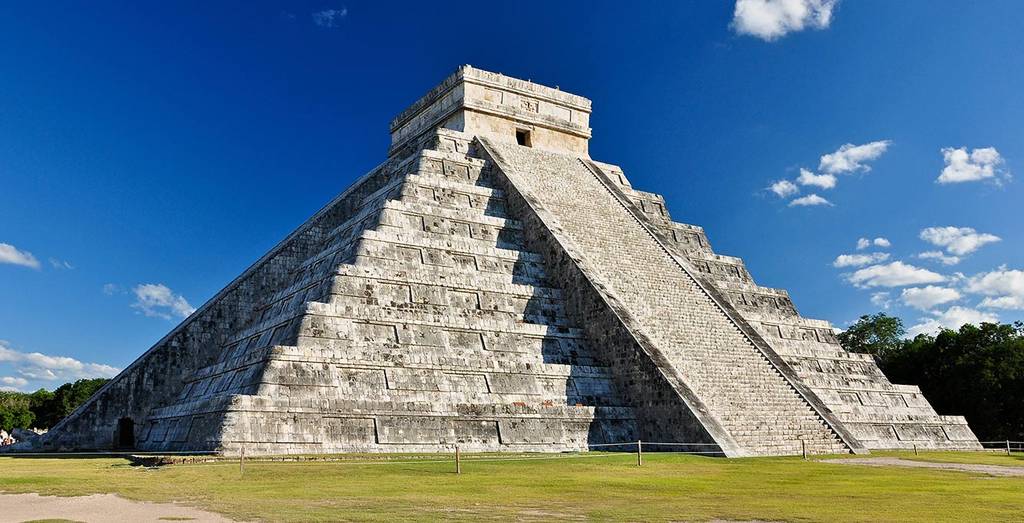 Mexico reveals its wonders to the world
Southern Mexico still has some secrets it has been keeping for thousands of years. 1 hour from Mexico City, discover a UNESCO World Heritage Site: the city of Teotihuacán and the Sun Pyramid which stands at 65m tall. If Mexico harbours over 30 classified sites, Chichén Itzá is undoubtedly the most famous. One of the seven new wonders of the world, the "City of Sorcerers" is the remaining cultural presence of a population who inhabited the city for over 1000 years.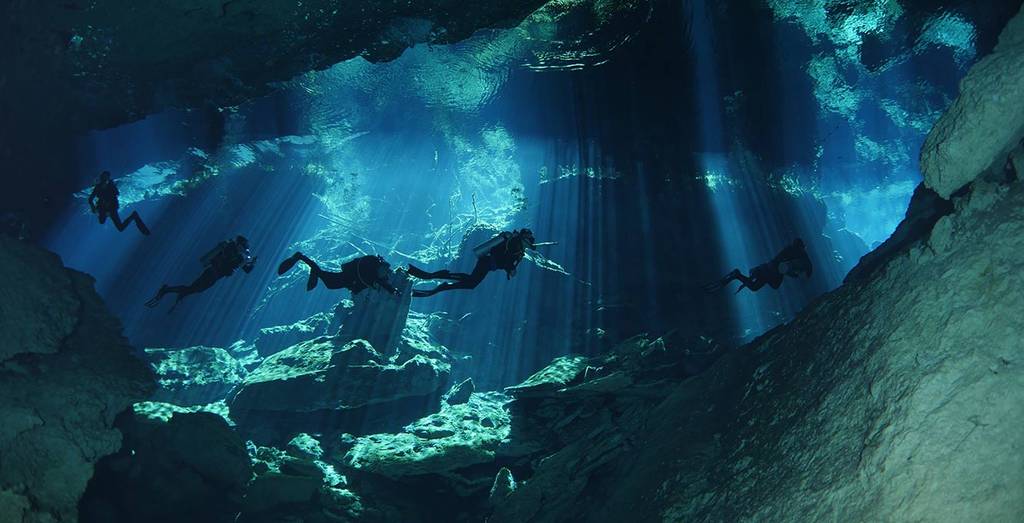 Thrills and adventures all included: experience the adventure of a vacation in Mexico
After diving head first into history, all that's left is to enjoy the calm atmosphere of your all inclusive stay in Mexico. Hit the road and head to the Sistema Dos Ojos and dive into these natural pools of crystal clear water. For those keen on exploring the sea bed, Cozumel Island is a treasure trove of coral reefs and is one of the most stunning scuba diving spots. Just opposite the island, step into the shoes of the world's leading golfers and hit the Mayakoba Golf course, which is featured in the PGA Tour.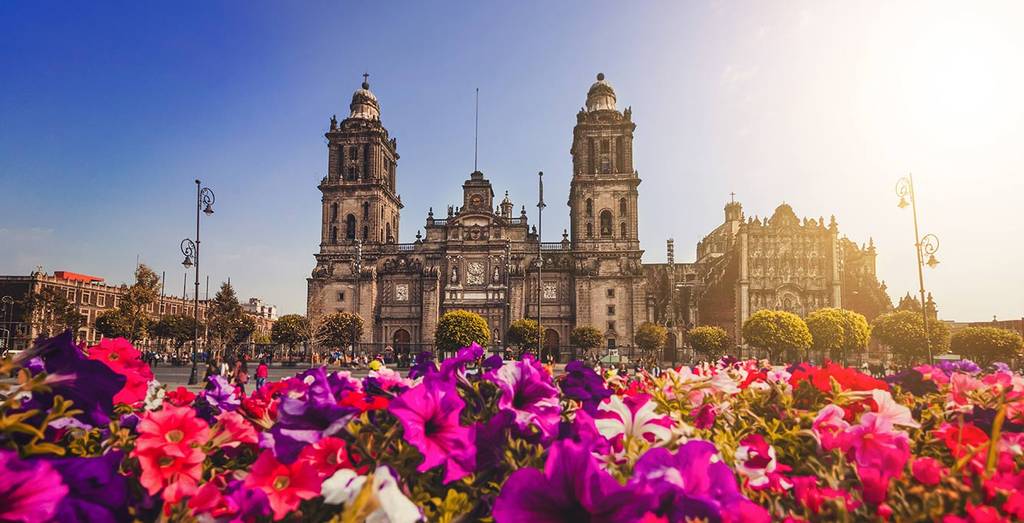 Mexico City metropolitan cathedral
At the heart of Zócalo, Mexico City's main square, stands an emblematic monument built on an Aztec temple. With its majestic architecture, the Mexico City Metropolitan Cathedral provides an exceptional viewpoint over the conquistadors' great achievements, with its 36 bells and main nave, an impressive 30m high. While you're there, you'll discover the impressive pendulum which indicates the building's gradient, as it inexorably sinks slowly into the ground.
Mexico Weather
Monthly weather averages in Mexico
Mexico's climate varies across the country, from the beautiful arid lowlands of the mainland to the lush tropical beaches on the southern coastlines. Temperatures on the coast are warm all year round, with a sunny dry season from December to May and a stormy wet season from June to November.
The best times to visit Mexico on vacation are April to May and November to December when the weather is dry with temperatures averaging 32ºC.
Club Med's Ixtapa Pacific Resort, with its warm colours and fine sandy beach, is the perfect place for your Mexican holiday, and the opportunity to try some out-of-the-ordinary activities such as the flying trapeze. Ixtapa Pacific Club Med is your guarantee of an all-inclusive stay with a great mix of wellness, relaxation and sport, to ensure you go home on tip-top form.
Cancùn is your ideal choice for an all-inclusive holiday in Mexico, with active sun-kissed days on the most beautiful beach in Cancùn.
Choose Cancùn for the ultimate Club Med experience with a multitude of sports - flying trapeze, tennis, fitness and much more - plus the Maya pyramids, crocodiles and dolphins and so much more to discover in a sumptuous ocean environment between turquoise waters and coral reef.