All-Inclusive Family Ski Holiday
An unforgettable family ski holiday
We make it all easy...
Relax, you're in the right place for an easy and hassle-free family ski holiday. From getting you to the on-snow resort, to having your ski-lift included and ready, ski and snowboard lessons booked for the whole family, and childcare for the little ones, we take care of everything. It's just simplicity and fun, so you can enjoy every moment.
Our all-inclusive family ski resorts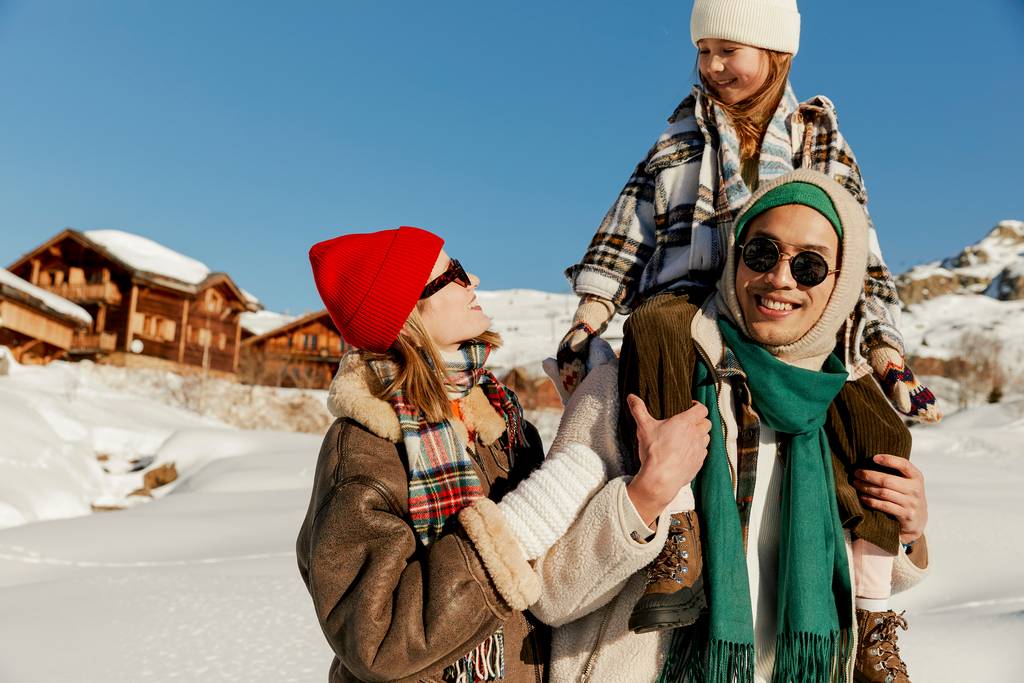 All-inclusive ski holiday
From amazing Kids Clubs to services and equipment, we've got you all covered so you can focus on enjoying your time together! It's just simplicity and fun!
❅ Accommodation with a wide choice of room types, from spacious Superior Rooms to luxurious Suites
❅ Ski lift passes to access the slopes
❅ Group lessons tailored to all levels and age with English-speaking instructors
❅ All gourmet meals in resort and in selected altitude restaurants
❅ Premium open bar*, including beer, wine, spirits, cocktails, and non-alcoholic beverages
❅ Kids Clubs from 4 years old with our team of childcare professionals
❅ Evening entertainment and shows including circus shows
❅ An array of non ski activities, from snowshoe walking and sledding, to après-ski treats including hot tubs, saunas or outdoor heated swimming pools
Learn more about all-inclusive ski holidays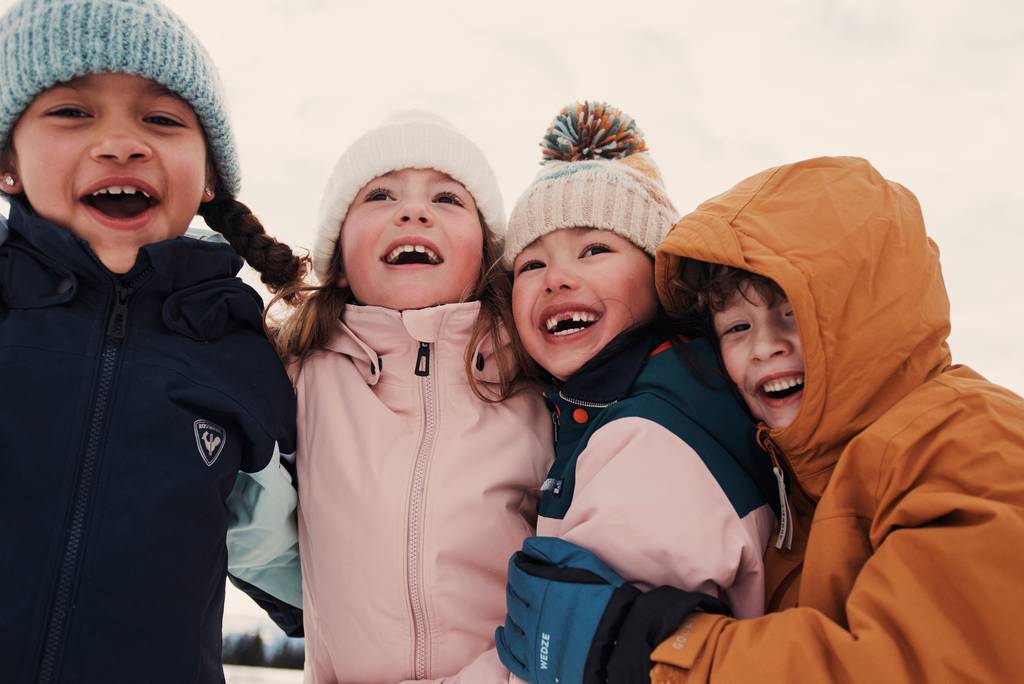 Kids at Club Med are in their winter element! Bubs are pampered by certified professionals in cosy nurseries, little ones can learn to ski (from 4 y/o) with the best ski instructors and teens can enjoy the slopes during the day and hang out with new friends in the evening.
Our room options cater to every family's needs, with interconnecting rooms from Superior Rooms to Suites, catering up to families of 6 depending on the Resort.
Plus, kids as young as 3 can discover snow sports through an introduction to snow course.* With the kids both happy and safe, parents can enjoy the slopes and have both family time and me-time.
*Additional service at an extra fee - everything else is included!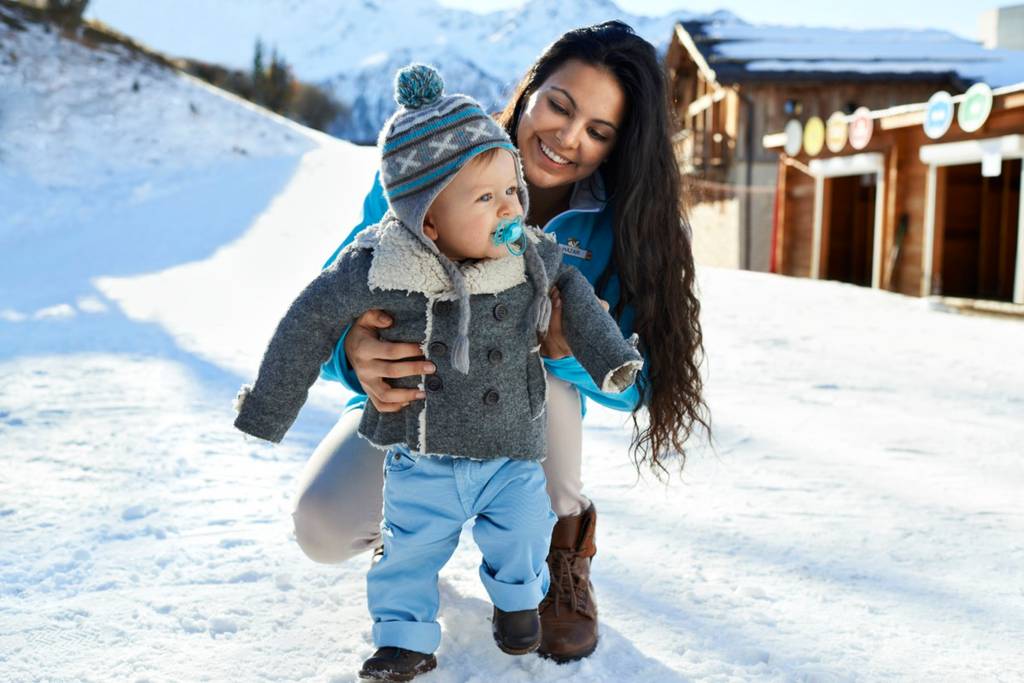 4 to 23 months - Extra cost
BABY CLUB
From 4 months, your kids are welcome at Baby Club Med, where they'll be surrounded with tender loving care and showered with attention by their G.Os. The children are cared for in two groups, walkers and non-walkers, so that each child can take things at their own pace.
Surrounded by the beautiful mountain scenery, they take part in a range of activities to develop their manual, musical and motor skills, as well as enjoying naps and educational games. Everything is designed to ensure little ones are happy and learning.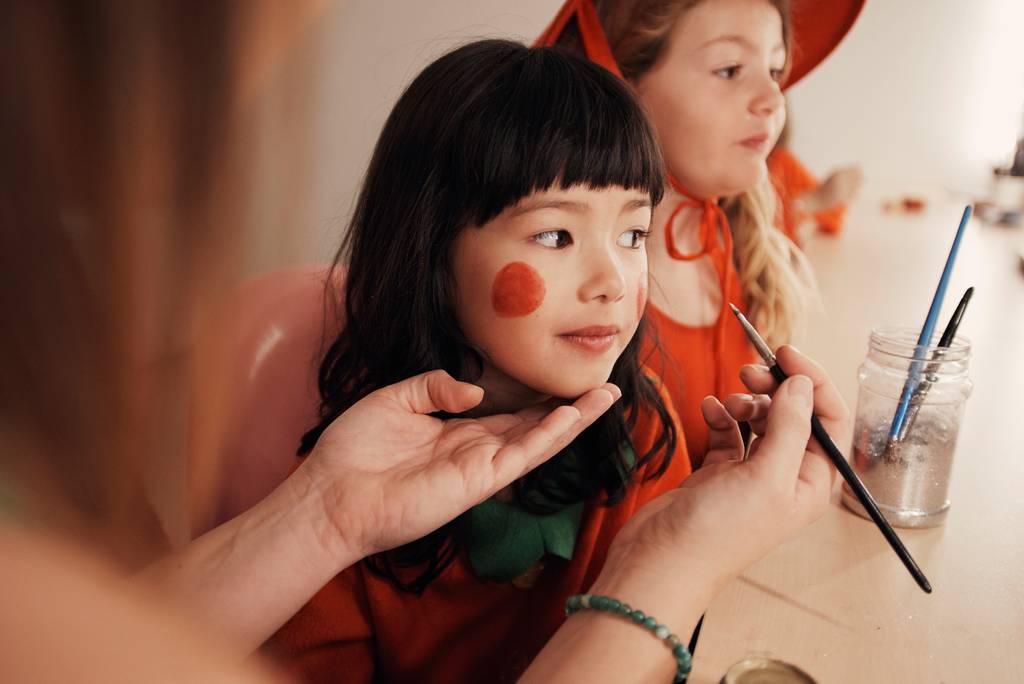 2 To 3 Years Old - Extra cost
PETIT CLUB
2 and 3 year olds enter a world of discovery and laughter at Petit Club Med. They are grouped by age, so they can enjoy activities tailored to their stage of development. Through painting, walks, gymnastics, colouring and more, they'll grow and learn at their own pace and following their own interests.
From 3 years upwards, they can try on some skis and have a skiing lesson* (at extra cost) in the capable hands of Ski School instructors and their G.Os.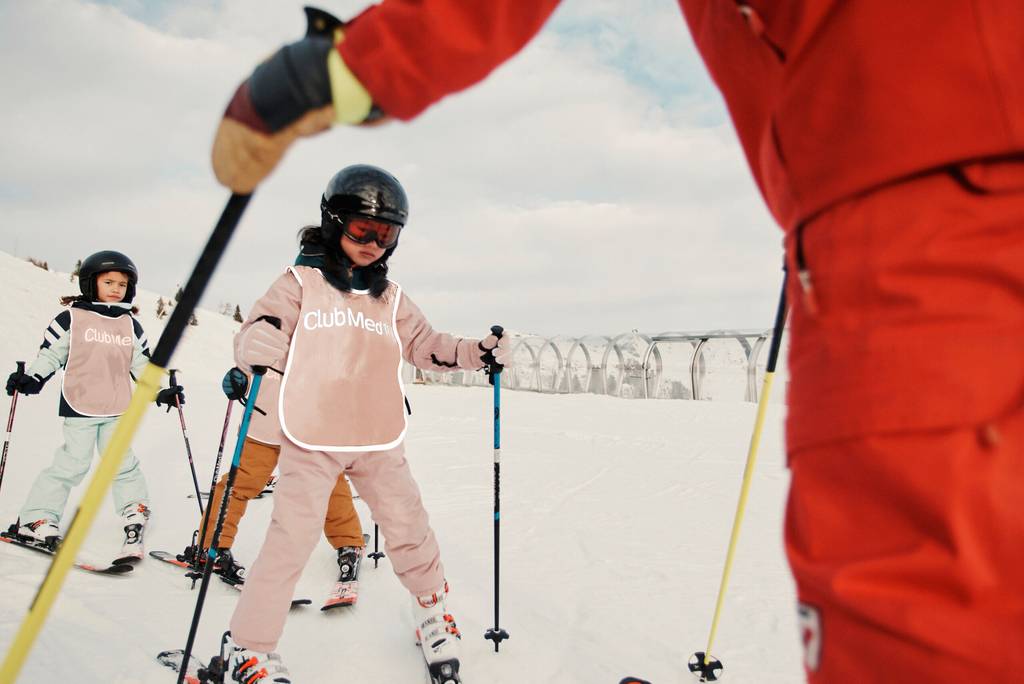 4 to 10 Years Old – INCLUDED
MINI CLUB
Mini Club Med has a simple goal: to give children an exciting, dynamic space to explore and express themselves. To help them blossom, young G.Ms are grouped by age. They'll discover a whole world of sports with their friends and try out new skills in team games, as well as getting to know each other through creative activities. They'll be smiling from ear to ear as they tell you about their grown-up adventures.
Once their G.Os have got them ready and equipped, your children are ready to take to the snow. Skiing is available from 4 years and up and snowboarding from 8 years and up, taught in ability groups.
Their Ski School instructor will lead them down the slopes. At lunchtime, they can eat with their friends or with their family before going back to their lessons. At après-ski time, they'll take part in fun and creative activities, and rehearse for their own little show!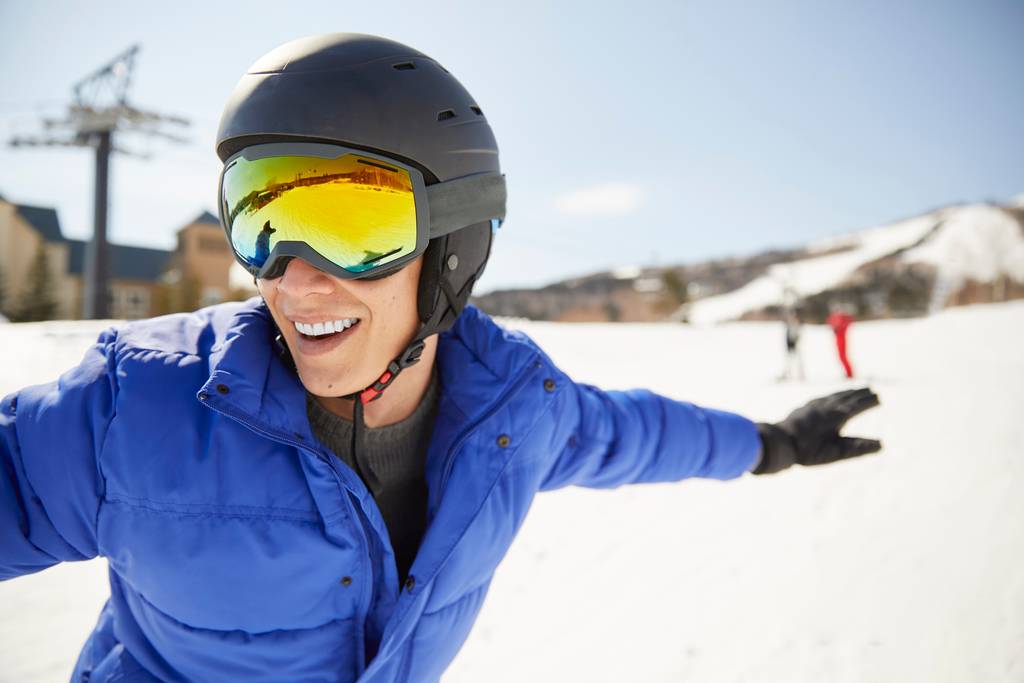 11 to 17 Years Old – INCLUDED
PASSWORLD / JUNIOR'S CLUB
At Club Med Passworld, there are many exciting options and the freedom to choose. In this tailor-made space for young people, they can hang out and trying new things. Everyone can try something they're interested in.
Teens strap on their skis or snowboards to experience the joys of downhill snow sports.
Divided into groups based on ability, they **tear down the slopes *with guidance from their Ski School instructors. Strong skiers can mix it up and get their share of thrills with the Multi-Glisse package. Which means there is time to ski along the sides of the piste and ride the bumps.
Lunch breaks with friends are the perfect time to brag about their achievements in the powder. Après-ski is fun and festive with **games **and **dancing **in a dedicated space.
*The Multi-Glisse package is offered on limited dates at a selection of Resorts.
Special rates for the little ones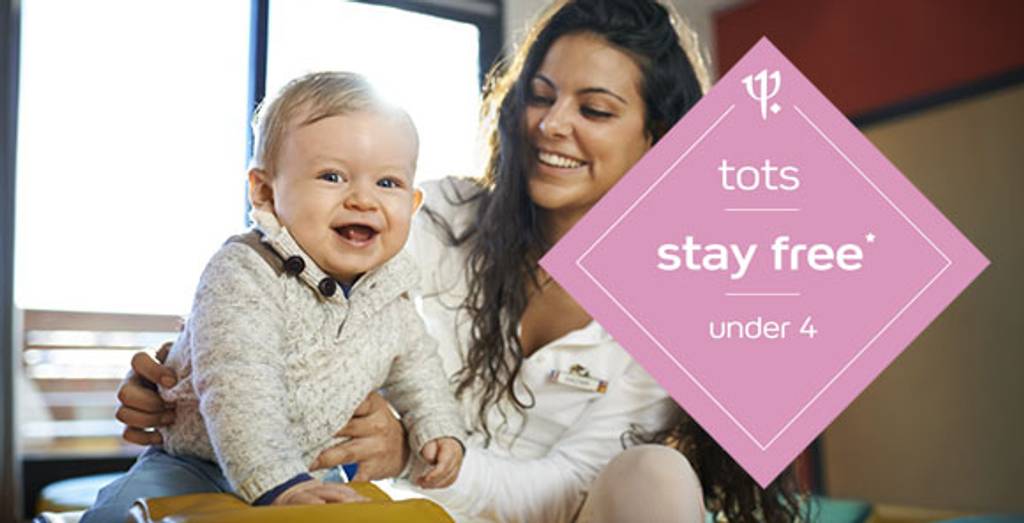 Kids under 4 stay free*
Your toddlers are welcome at Club Med!
Kids under 4 years-old stay for free* at our Ski resorts all around the world. Some resorts offer an exceptional "learn how to ski" program** for your toddlers from 3 y/o.
*Toddlers price can be 75% off during peak season.
**Additional services at an extra fee - everything else is included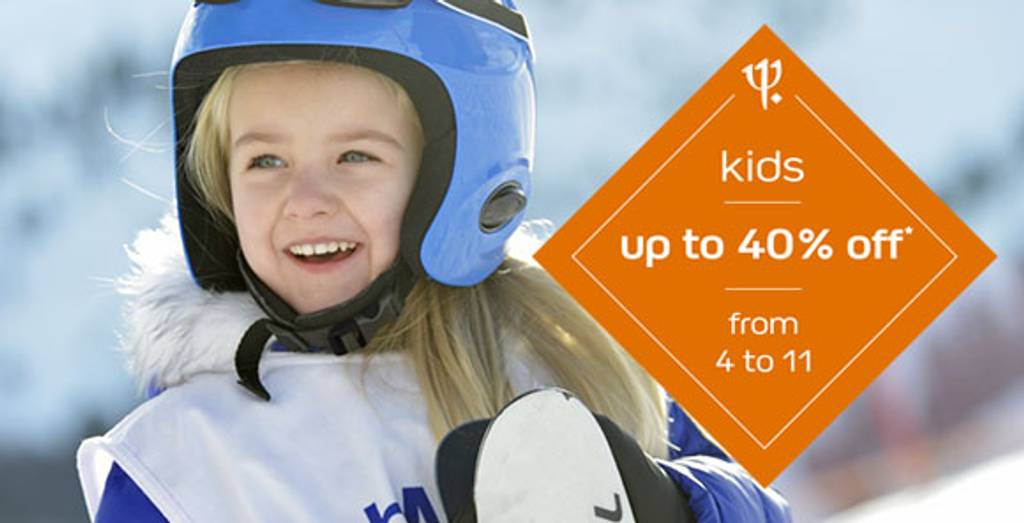 4-11 years old: up to 40% off
In our Asia and Canada ski resorts
Kids from 4 to 11 benefit up to 40% off the adult price in all our ski resorts in Asia and Canada.
4-11 years old: up to 20% off
In our European ski resorts
Kids between 4 and 11 years old benefit from a price reduction of 20% off the adult price in all our ski resorts in Europe.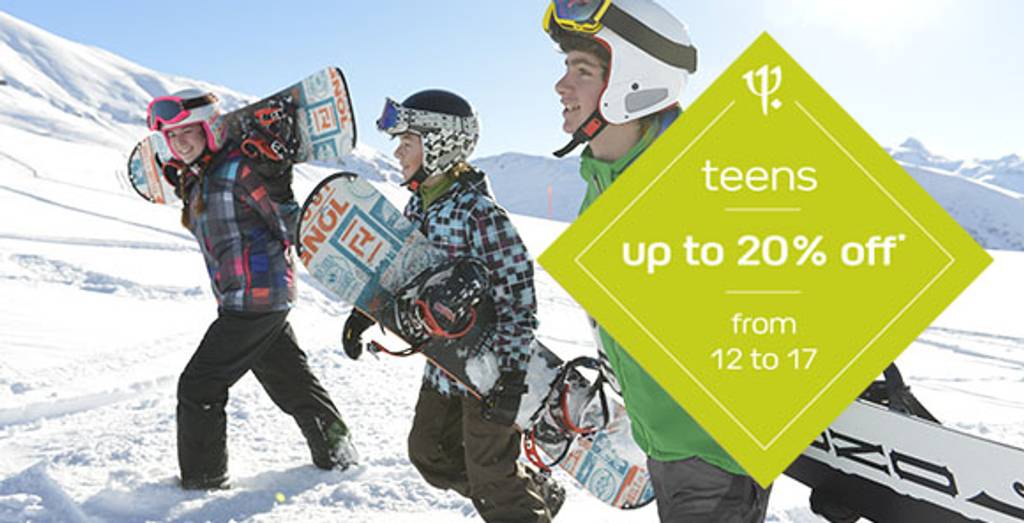 11-17 years old: up to 20% off
Teens can enjoy up to 20%* off the adult price in our Asia and Canada ski resorts.
*10% off on peak season