All-Inclusive Ski Holidays in Japan
Our Japan Ski Holiday Packages
Welcome to Club Med, where the enchantment of skiing meets the splendor of Japan's snowy wonderland. Hokkaido, the northernmost island of Japan, is renowned for its abundant snowfall, breathtaking landscapes, and world-class ski resorts. With four exceptional Club Med resorts nestled in this winter paradise, we invite you to embark on an unforgettable skiing adventure in Japan. Explore our exclusive Japan ski packages for a truly memorable experience.
NEW RESORT

BEST SELLER

Winter

WINTER SKI DAYS (APPROX.)

9 Advanced
6 Intermediate
8 Beginner

9 Advanced
6 Intermediate
8 Beginner

4 Advanced
14 Intermediate
10 beginner
1 first-timers

7 Advances
5 Intermediate
9 Beginner
1 Magic Carpet

Petit Club*, Mini Club, Junior Club

*Limited to 10 pax, at extra cost

Petit Club, Mini Club, Passworld

Petit Club, Mini Club, Passworld

246 Superior (36-44 sqm)
9 Deluxe (43-65 sqm)
11 Suites (60-149 sqm)
*1 mobility access suite room available

113 Superior (28-57 sqm)
11 Deluxe (57-69 sqm)
2 Suites (77-96 sqm)
*1 mobility access room available

301 Superior (38-71 sqm)
13 Deluxe (38 sqm)
27 Suites (55-72 sqm)

124 Superior (27 sqm)
82 Deluxe (29-37 sqm)
2 Suites (74 sqm)

1 Main Restaurant
3 Specialty Restaurants*
1 Bar

*Yakiniku & Ebisu Specialty Restaurant at extra cost

LOCAL DISHES & YAKINIKU
Japanese Yakiniku, local cuisine, whisky & sake tasting

1 Main Restaurant
1 Specialty Restaurant
2 Bar

AUTHENTIC HOKKAIDO FLAVOURS
Traditional Japanese Nabe Hot Pot

1 Main Restaurant
1 Specialty Restaurant
1 Bar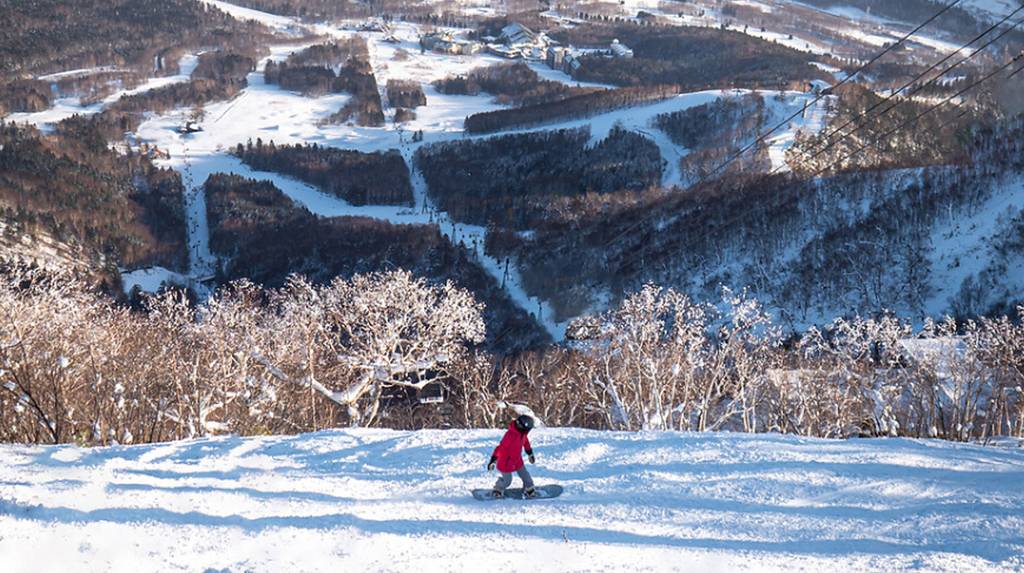 Tomamu Hokkaido: A Winter Wonderland
At the heart of the Tomamu Resort, located in the Shimukappu village, lies a captivating skiing experience that will leave you spellbound. Imagine gliding down pristine slopes surrounded by picturesque alpine scenery.
Tomamu Hokkaido offers a wide range of ski trails suitable for all levels, from beginners to seasoned experts. Take advantage of our state-of-the-art facilities, including ski-in/ski-out access, professional instructors, and top-notch equipment, ensuring an exhilarating skiing experience for all.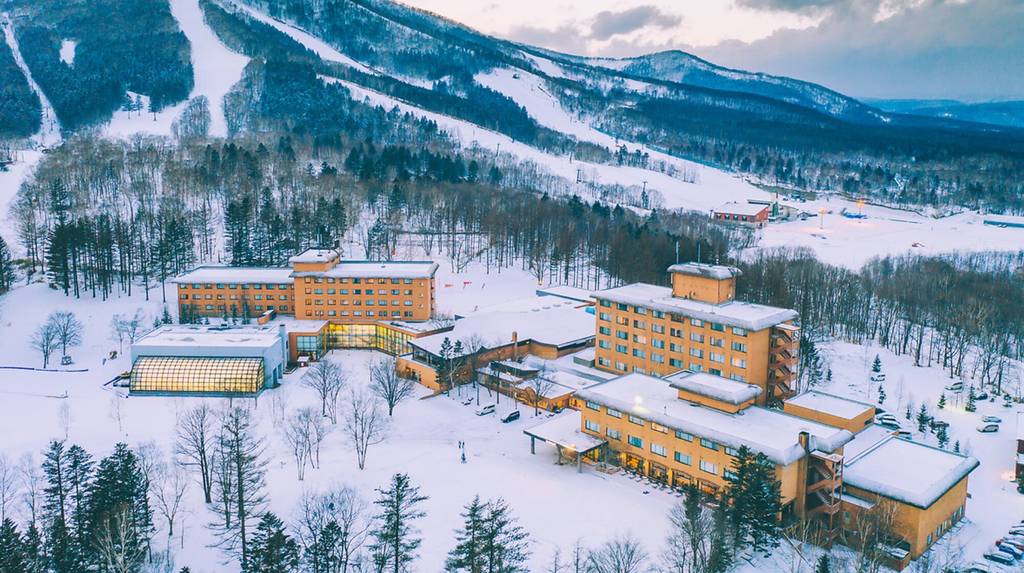 Sahoro Hokkaido: A Serene Escape
For those seeking a tranquil retreat amidst Hokkaido's majestic beauty, Sahoro Resort awaits. Nestled in the rolling hills of Shintoku, Sahoro offers a unique skiing experience combined with the warmth of Japanese hospitality.
Delight in the stunning vistas as you carve through perfectly groomed trails, and embrace the serenity of the surrounding forest. Whether you're a beginner or a seasoned skier, our attentive instructors are here to guide you every step of the way, ensuring a safe and rewarding adventure on the slopes. Check out our top tips for planning an unforgettable 24 hours in Sahoro resort.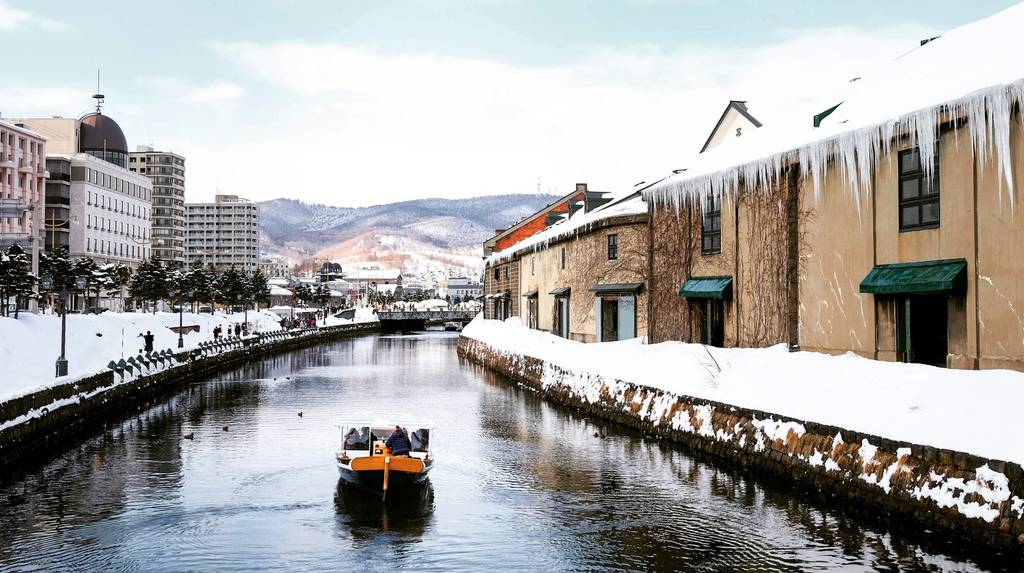 Kiroro Hokkaido: Unleash Your Adventurous Spirit
Discover Kiroro Hokkaido, a hidden gem in the breathtaking Shiribeshi region. With abundant snowfall and untouched natural beauty, Kiroro offers pristine slopes and thrilling adventures for all skill levels. From gentle beginner slopes to challenging off-piste trails, this resort caters to every skiing enthusiast.
Immerse yourself in the stunning panoramas of snow-capped peaks and dense forests, creating an idyllic setting for your skiing adventure. With Club Med's attention to detail, expect an exceptional experience on and off the slopes.
Enjoy top-notch ski lessons, diverse terrain including groomed runs and backcountry options, and an outstanding terrain park for snowboarders. Kiroro offers excitement for everyone.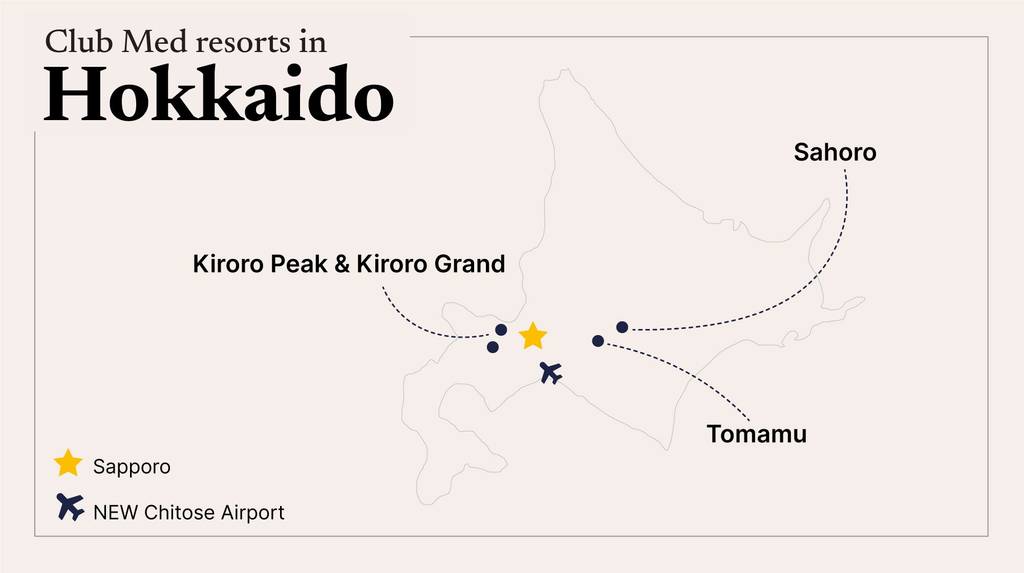 Unveil multiple ski experiences in Japan
You're spoilt for choice when it comes to discovering the diversity of Hokkaido with our 4 resorts. Unlock mountain charms in the cosy cocoon of Sahoro, embark on an energy-packed adventure in trendy Tomamu or expect the unexpected in off the beaten path Kiroro.
Japan Skiing Resorts & Skiing Seasons - All-Inclusive Experience
Imagine a place where you can experience all the best parts of Japanese culture while surrounded by some of the most beautiful scenery on earth and powdery snow. The white cover is sometimes so thick because it often snows every day during the skiing season. Japan skiing season starts in December and lasts until April. Our resorts are at acceptable altitudes that accommodate adults and young children.
Club Med's strategically selected resort areas are nestled within powdery snow and tree lines, where you can experience Japanese culture and cuisine. Once you experience the all-inclusive ski holiday in Club Med, with powdery slopes, nothing else will compare to the serene nature and thrill of the sport.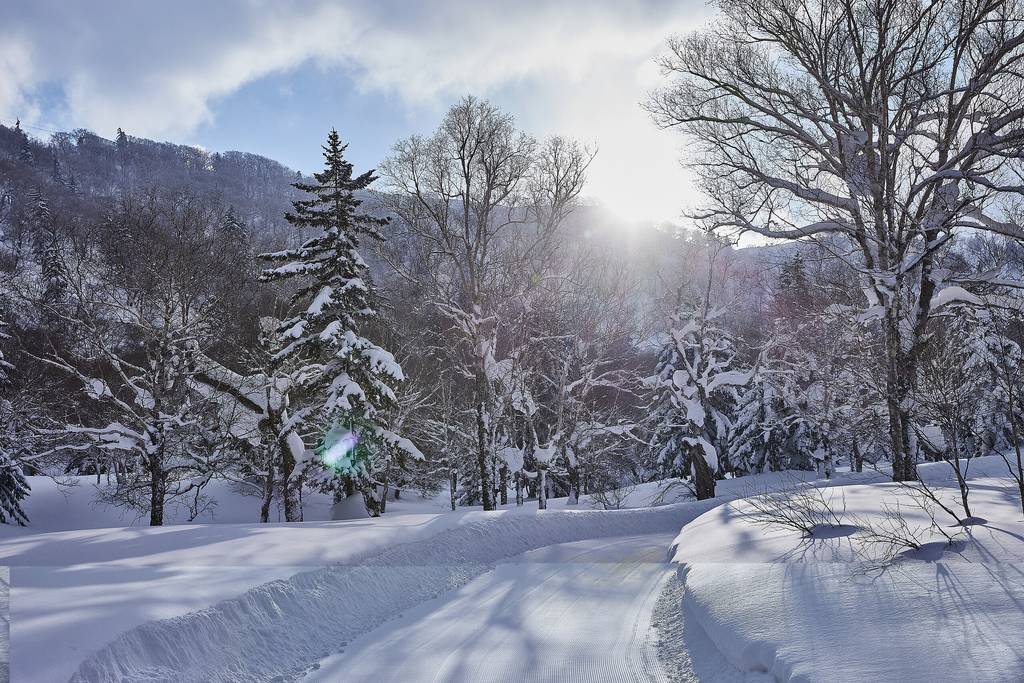 Soar to New Heights with Japan Skiing in Hokkaido
Discover the perfect winter getaway for the family, couples, and singles at Club Med Hokkaido. Enjoy the finest powder snow that covers every inch of the mountain, and take advantage of the several chairlifts and gondolas for a day of Japan skiing. With 8 meters of snowfall, a lift base/peak altitude of 540m/1210m, and the longest run of 4.2 km, you can explore and experience the tranquil beauty of Hokkaido. Also, don't forget to stop at one of the mountain restaurants for a delicious meal. And if you are looking for a more laid-back day, take a break at the snow park.
Japan Ski Holidays
Hokkaido has earned an excellent reputation as a top winter sports destination. It boasts a ski-perfect climate, where the finest powder snow covers every inch of the mountain. Club Med Hokkaido is the perfect winter holiday destination for all—from families to couples, all guests can enjoy a variety of winter activities, including our exceptional ski packages.
Japan Ski Holidays for Families
The beauty of holidays in Japan starts with endless activities with your family. With infinite snow and Après-ski activities in the Club Med Hokkaido resorts, from discovering non-stop fun in the nearby ice village, access to the largest indoor pool in Japan, rolling up snow, starting a snowball fight, or sledding down the hills covered in Japanese soft snow. The enchanting setting around the resorts, falling flakes, and magic of tranquility will make an unforgettable Japan skiing holiday for the entire family. Discover our top tips when going on a ski holiday with your family.
Discover More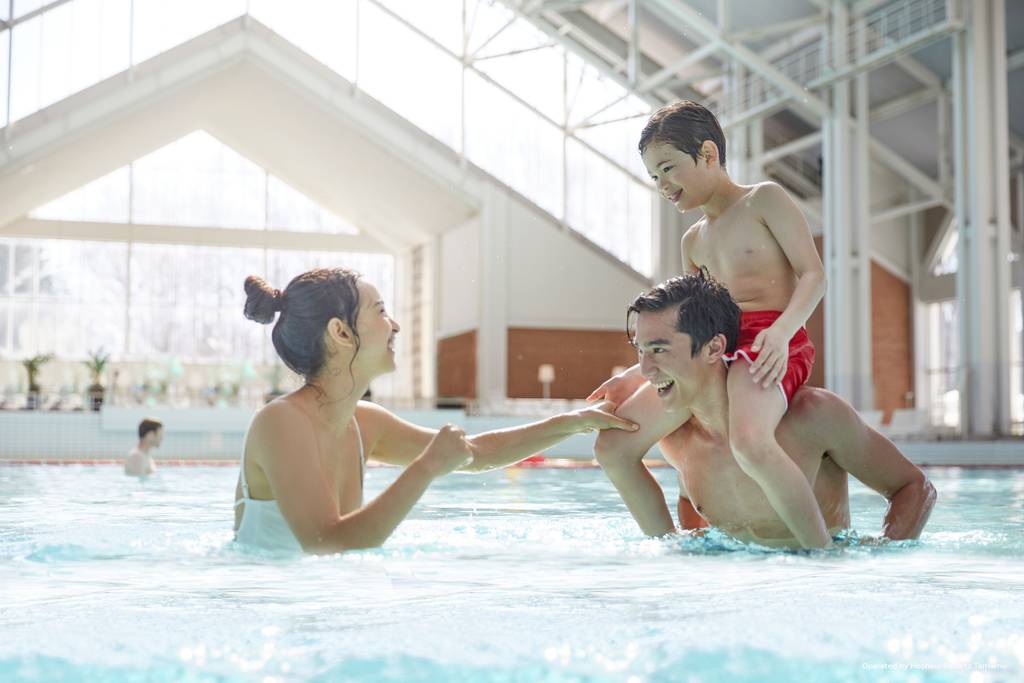 Club Med rooms are comfortable and can accommodate up to five guests. The Deluxe rooms offer a lounge area, while Suites offer an enchanting view over the mountains. In addition, you can access the largest indoor pool in Japan and a Canadian outdoor bath overlooking the snowy slopes outside your accommodation.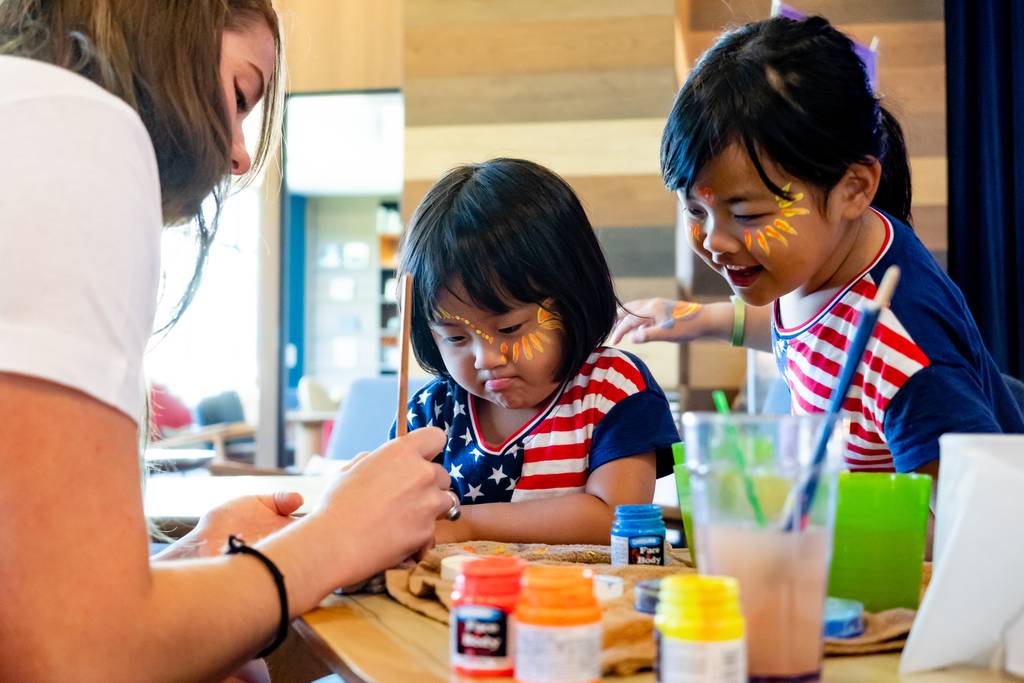 For decades, Club Med has been known for its kid's club, where the family's youngest members can enjoy age-appropriate activities supervised by our professionally-trained G.Os, who have plenty of adventures for children of all ages.
Cuisine: Breakfast, Lunch, Dinner & Snacks
Drinks: Open Bar
Ski: Lift Passes and Group Lessons
Services: Kids Clubs for Children 4 - 17 Yrs Old
Entertainment: Day & Night Entertainment
Japan Ski Holidays for Couples
Japan is the perfect destination for couples seeking to escape everyday life's hustle and bustle and enjoy a romantic ski holiday. With vast snowfields and breathtaking mountain views, ski resorts in Japan are the perfect destination for couples. From snowboarding, trekking, and skiing to romantic sparkling nights at the nearby Ice Village.
Immerse yourself in the hidden traditions of the indigenous Ainu people. Their joyful poems about daily concerns and rituals are rhythmic epic poetry frequently accompanied by light percussion. Ainu music has spiritual resonance in practically all its forms, as do their crafts, which have played an essential role in the Ainu people's cultural past.
Discover the beauty of Japan at one of our Club Med Hokkaido Ski Resorts. Plunge into Japanese culinary traditions with seafood Nabe hot-pot tasting at the Mina Mina restaurant, or indulge in a guided whisky tasting and sake tasting at The Nest Bar.
Discover More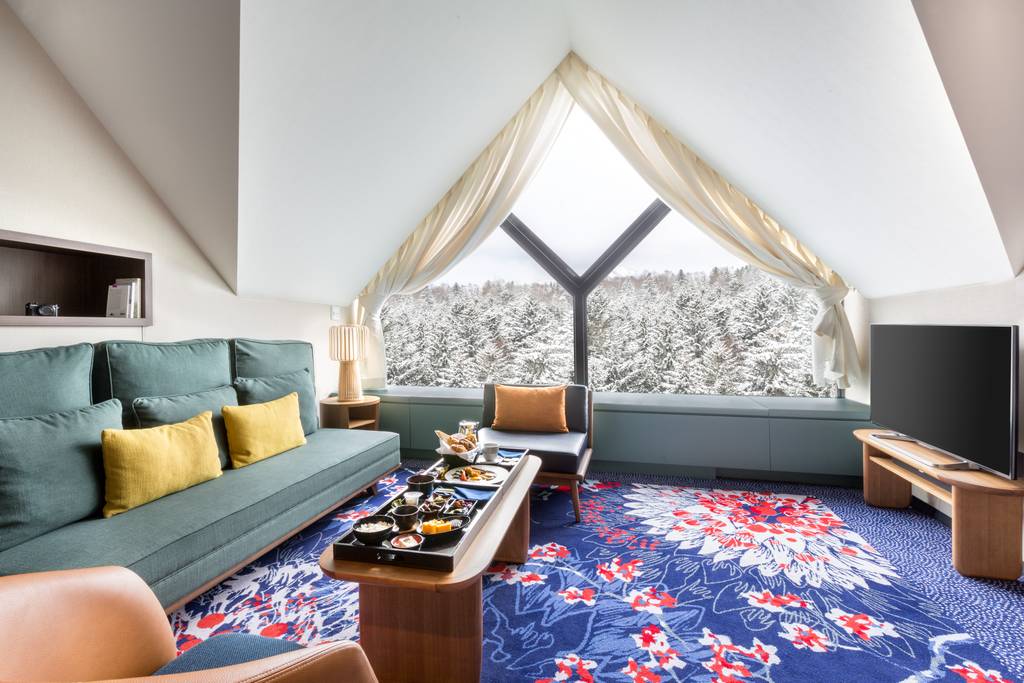 At Club Med, we offer rooms that transfer traditional Japanese style into the modern world. You can choose from Superior, Deluxe, and Suite, all boasting plenty of space and stunning views over the mountainside.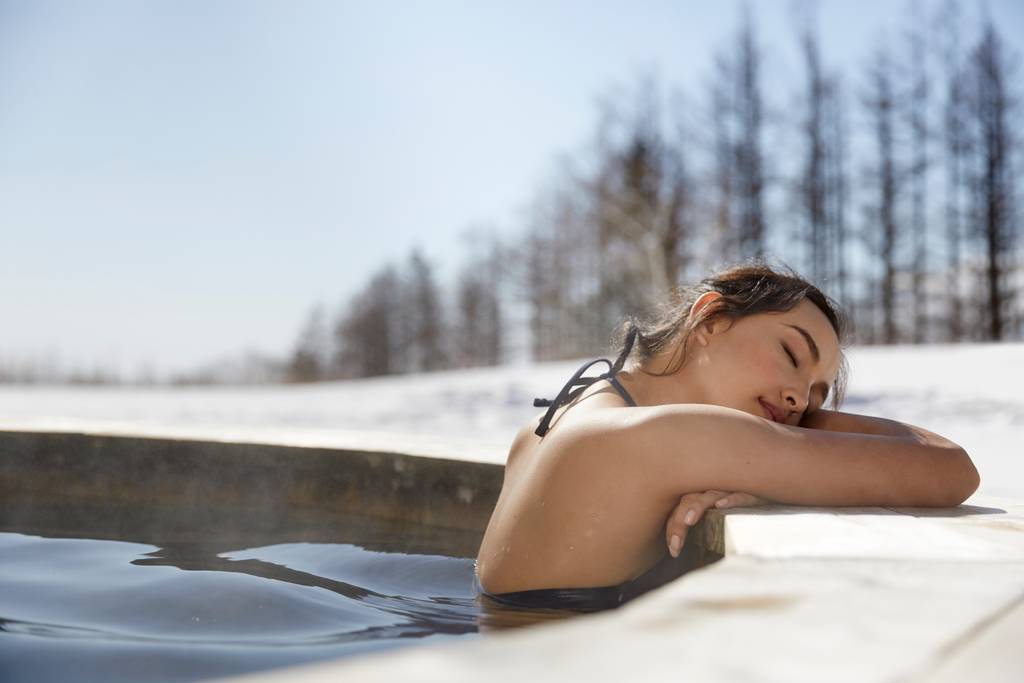 Recharge your body and soul with a relaxation experience provided by our therapists. Let your senses awaken with fragrances and creams especially chosen for you. Finally, you can indulge in the breathtaking views from a Canadian outdoor bath.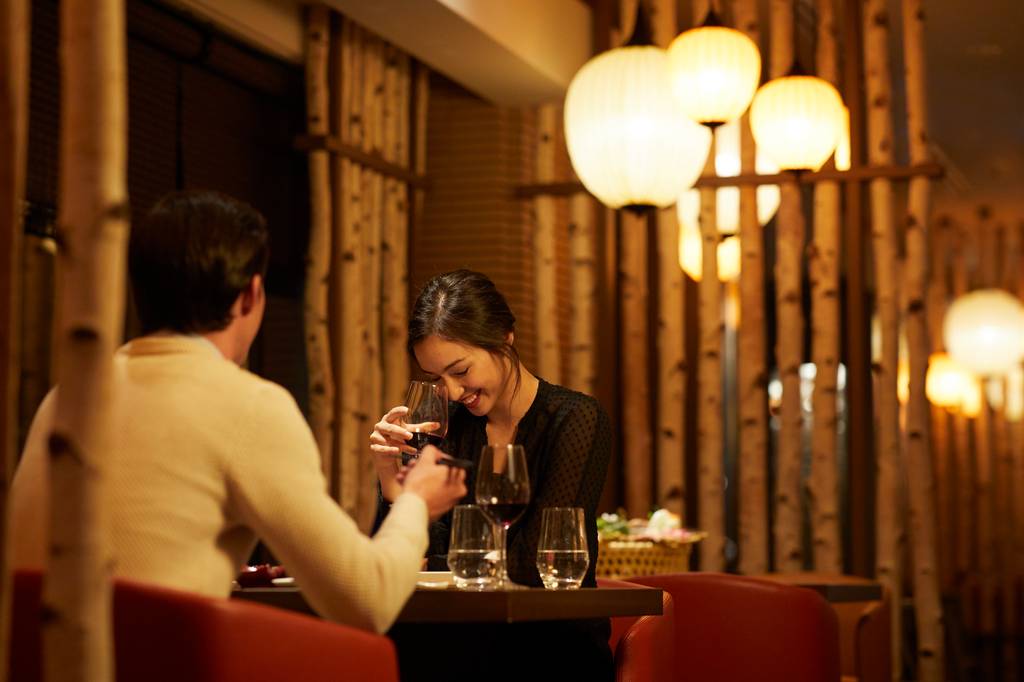 Cuisine: Breakfast, Lunch, Dinner & Snacks
Drinks: Open Bar
Ski: Lift Passes and Group Lessons
Entertainment: Day & Night Entertainment
Skiing in Japan: A Cultural Adventure
Beyond the thrill of skiing, Japan offers a captivating cultural experience like no other. From onsens (traditional hot springs) to authentic Japanese cuisine, there's so much to explore off the slopes. After an exhilarating day on the mountains, unwind and relax in the soothing waters of a natural hot spring, allowing the mineral-rich waters to rejuvenate your body and soul. Indulge in exquisite Japanese delicacies, from sushi to ramen, and discover the unique flavors of this enchanting country.
Club Med, your gateway to unforgettable adventures
When you choose Club Med for your skiing holiday in Japan, you're choosing an all-inclusive experience designed to exceed your expectations. Our resorts provide a seamless blend of luxurious accommodations, delectable dining options, and an array of activities and entertainment, ensuring that every moment of your stay is truly exceptional. Whether you're traveling with family, friends, or seeking a solo adventure, our resorts in Hokkaido offer the perfect base for your skiing escapades.
More Information
Hokkaido Culinary Delights
Gastronomy is a serious art at Club Med. Plunge into Japanese culinary traditions with seafood Nabe hot-pot at the Mina Mina restaurant at Club Med Sahoro Hokkaido. Savour from a selection of freshly prepared delights highlighting the local flavours of Hokkaido.
Fun-filled Family Experience in Hokkaido
Roll up some snow, have an impromptu snowball fight, build a snowman, or sled down hills blanketed by soft Japanese powder snow. The beautiful mountain landscape coupled with the magic of the falling flakes make for an unforgettable holiday together with your loved ones.
Be Captivated by the culture of Ainu
Dive into the hidden traditions of the Ainu, an indigenous group hailing from Hokkaido, Japan, right here at Club Med. These "bear people", as they are called, use patterns and carvings to create craft pieces that express their concept of nature to decorate a variety of everyday items.