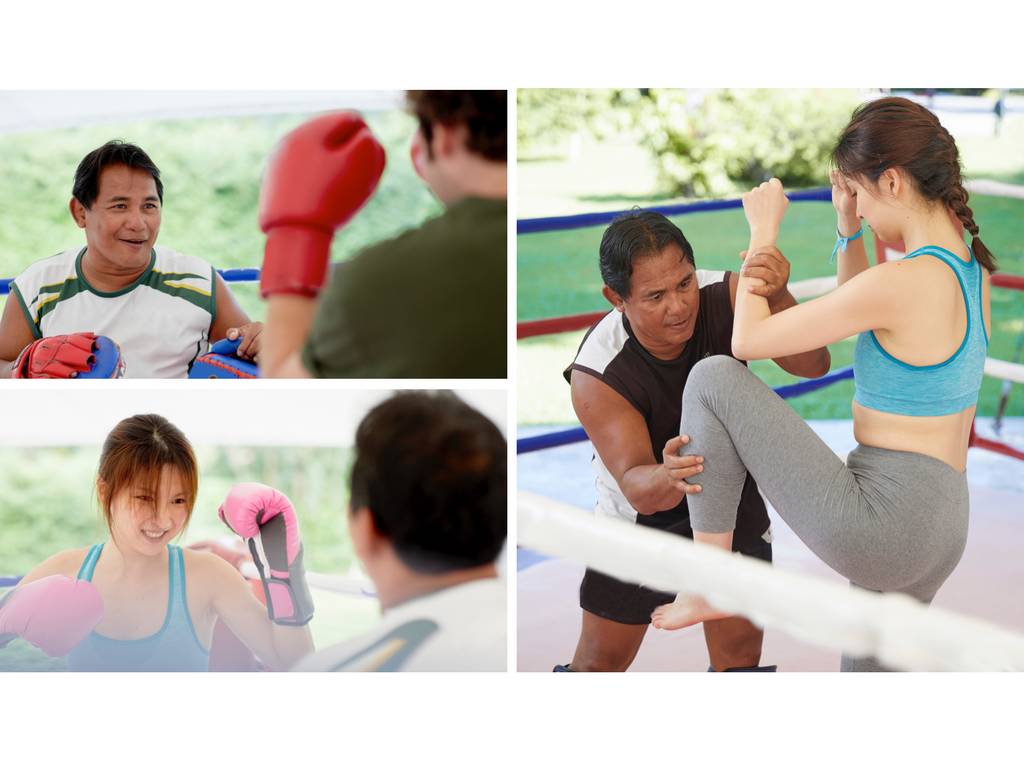 Get your heart rate up at a Thai boxing class
Challenge your mental and physical abilities with a Thai boxing class at Club Med Phuket. Not too sure what Thai boxing entails? Think normal boxing...but with punching and kicking using your fist, elbows, feet and knees. Not only will you work out your entire body but you'll also learn about the deep roots of Thai culture. With our trained Thai boxing GOs to coach you along the way, beginners will know all the basic techniques while experienced boxers can perfect their skills.
Fun fact: One of our Thai Boxing GOs won 245 professional fights!