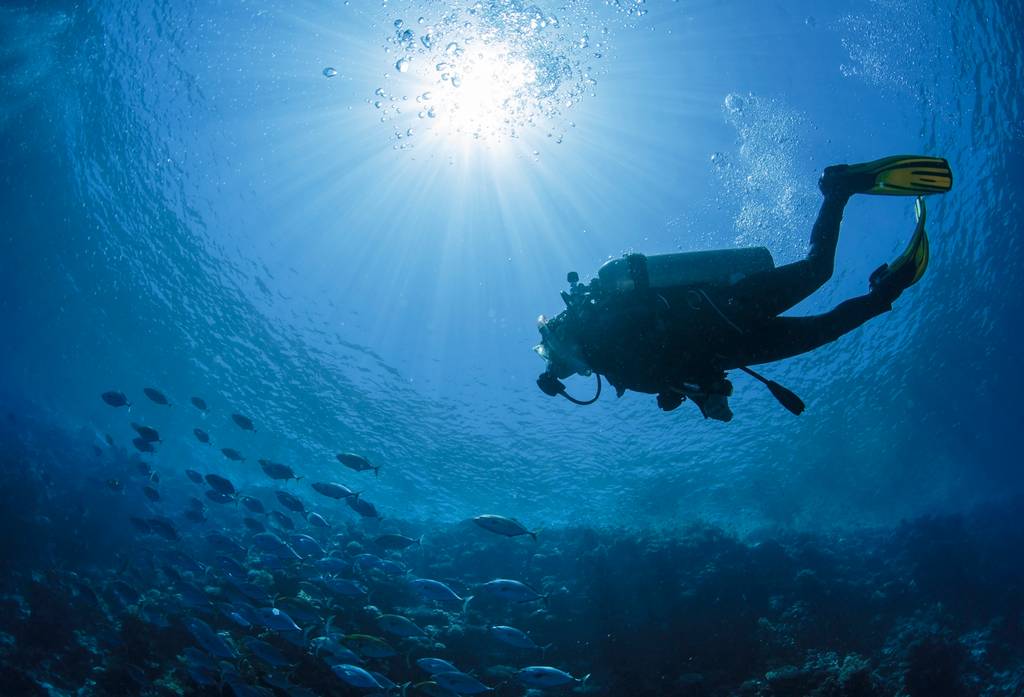 Phuket Island is called "the Pearl of the Andaman Sea" because of its incredible beauty. You can admire it closely from a cruising boat or during daytime excursions.
Koh Phi Phi is an ideal diving destination for beginners because it is not very deep. It is possible to receive a gentle introduction to underwater diving here. You will come across manta rays, clown fish and moray eels.
For a calmer location, go to Koh Phi Phi Leh. It is a little uninhabited island that is perfect for underwater diving. If you want more thrills, consider the Koh Doc Moi spot! This site is several metres deep and offers a more intense diving experience. Sea breams, sepias and other submarine animals are present here.
Would you love to experience even more thrills? You should probably visit the Shark Point. It is highly possible that you will encounter a zebra shark there in the middle of the magnificent colourful reefs and multiple tropical fish. If you want to see the whale shark, you should go to Richelieu Rock in Surin Islands