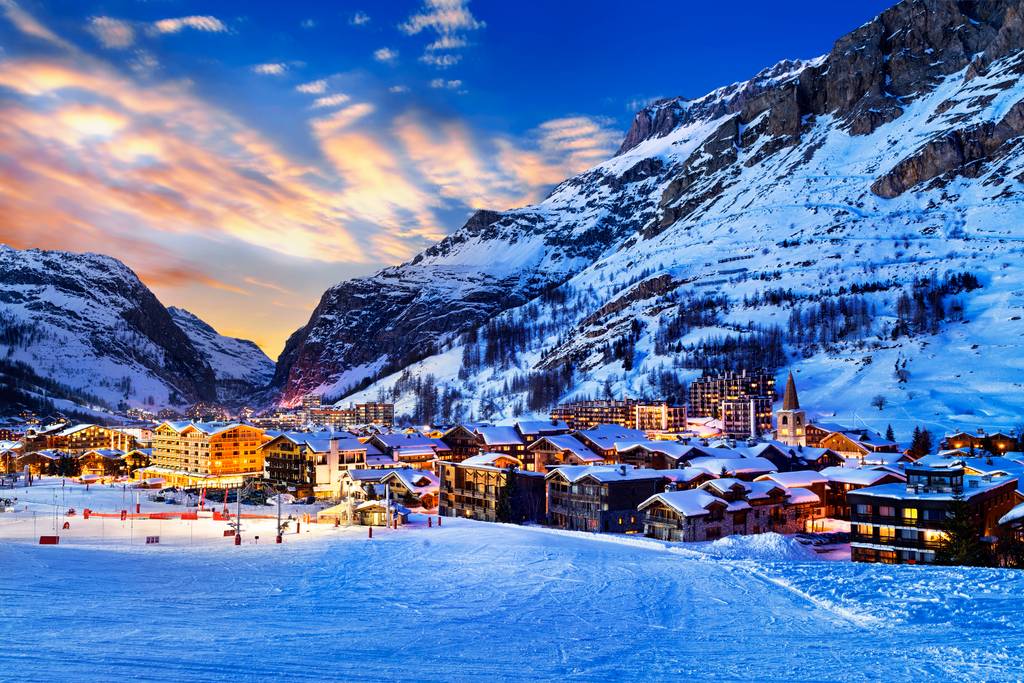 What if you spent the New Year in the highest resort in Europe? New Year's Eve is a unique and unforgettable event and you can experience as a family or with friends! What are the activities you can do? Torch-lit skiing descent in the late afternoon with a big pyrotechnic show at the end of the tracks! Watch outstanding fireworks against the backdrop of snow-covered mountains. It is one of the most beautiful winter sceneries in France!
Eat warm chocolate whilst watching the festivities and enjoy dinner in one of the numerous restaurants in the resort! Dance till the end of the night! During the evening of New Year's Day, the decorative lights in Val Thorens come on and you will surely have a memorable New Year's Eve in France!
In Tignes, you can wear a down jacket and Moon Boots during the evening of New Year's Eve! Spend the New Year's Eve on the mountain and enjoy a unique and exotic experience! The entire resort is in festive mood and a good ambiance prevails. Visit Tignes and savour the breathtaking views of the landscape from the high mountains! The beautiful snow and steep mountains will be a perfect background for the end-of-year celebrations in Savoie.
In Tignes, trade the snow floor for the dance floor and enjoy a delightful evening in the resort. At midnight, admire the sublime fireworks that mark the beginning of the New Year, and then continue to dance all night! You and your loved ones will surely enjoy an original and unforgettable New Year in Savoie!