Most-loved ski destinations
The world's best ski resorts
Over 25 snow resorts around the world
Whether it's Europe's highest ski domain in France, the charming mountain villages in Italy, or the soft powder slopes of Tomamu in Japan, we've hand-picked the world's best ski domains for you. With over 25 on-snow resorts in Japan, France, Switzerland, Italy, and China, you'll discover incredible ski fields and rich cultural experiences in the world's most-loved winter destinations.
Our all-inclusive ski resorts
Discover the Ultimate Ski Experience
Incredible ski resorts and rich cultural experiences in the world's most sought-after winter destinations
Whether you're looking for powdery slopes, fast-paced runs, or leisurely pistes, Club Med ski resorts are unparalleled. We've hand-picked more than 25 best ski domains from around the world for you to explore. So take on the world's most iconic ski resorts and experience the ultimate winter getaway. From the charming mountain villages in Italy, Japan's powdery slopes, long ski fields in China, a family-friendly ski resort in France, the majestic backcountry of Canada, or an adrenaline-filled experience in Switzerland, we bring you the best ski resorts. So get ready for an experience like no other!
Ski Resorts for All Experience Levels
Club Med ski resorts provide the perfect playground for all levels of skiers. Whether you're looking to learn the basics or challenge yourself on the slopes, our expert ski instructors will ensure you get the most out of your ski experience.
World of Adventure in the Snow
The Best Ski Resorts and Club Med's Unrivaled Expertise
Make the most of your holiday with Club Med. With ski lift passes, gourmet meals, a premium open bar, evening entertainment, non-ski activities, and much more, you won't miss out on any adventure!
At Club Med, we make it easy to experience the thrill of skiing, snowboarding, and snowshoe walks. Our ski holiday packages are tailored to create a unique holiday experience. Everything is taken care of from the moment you arrive - from lift passes, ski lessons, and childcare - so you can make the most of your time on the slopes. In addition, our ski resorts offer a wide choice of room types and stunning views. Hence, enjoy the comfort and convenience of our accommodations and make the most of your ski vacation!
Discover an Authentic Winter Escape in Ski Resorts in Japan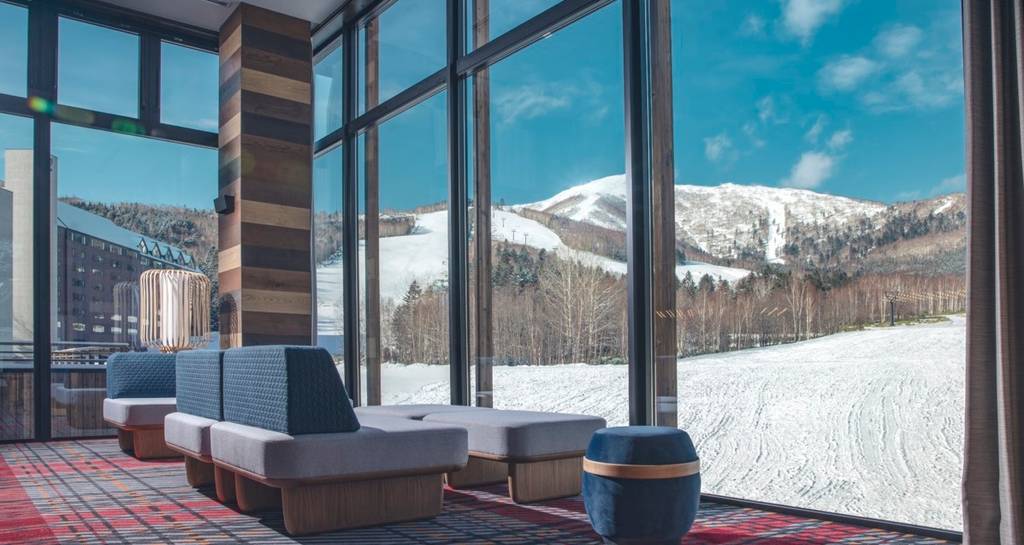 Hokkaido, Japan's northernmost island
The best place to ski in Japan
With incredible powder, uncrowded mountains, and delectable local cuisine, our on-snow resorts in Hokkaido are perfect for a ski trip to Japan. Discover an authentic winter escape at Club Med Sahoro Hokkaido, or opt for a vibrant winter adventure at the new Club Med Tomamu Hokkaido resort.
Snow holidays in Hokkaido, Japan, are the perfect way to experience the region's unique beauty. Our on-snow resorts offer an authentic winter escape with incredible powdery snow, uncrowded mountains, and delectable local cuisine. The stunning slopes at Hokkaido, Japan, combined with Japanese delicacies, make for a unique and extraordinary ski holiday. Experience the beauty of serene landscapes with mountains, plains, rivers, and lakes.
Discover our on-snow resorts in Japan
The All-Inclusive Tomamu Hokkaido Winter Experience
Ski lover? This one is for you: shred the powder snow of Japan's best slopes at Club Med Tomamu. Japan is a land of wonders, and its climate is perfect for skiing. Mountain ranges in the land of the rising sun are covered in powdery snow, famous around the world. Rolling down the slopes are some of the best ski tracks in the world. Club Med Tomamu is nestled right in the heart of the island below the mountains and offers top-notch skiing, snowboarding, and all your other favorite winter activities. Club Med Tomamu is a new resort with buildings that provide stunning views of nature from every direction.
Book your next All-Inclusive Winter Experience in Japan
Your Ski Resort Getaway in Sahoro Hokkaido, Japan
Looking for an authentic Japanese experience? Your culinary senses will take over at Club Med Sahoro where you'll be savoring traditional delicacies like fresh-caught Sashimi, Sushi and Chirashi Don prepared by Japanese Chefs.
Take in stunning views of the surrounding mountains, ski or snowboard down pristine, powdery slopes and take advantage of the unique skiing experience that Club Med Sahoro offers. The resort is situated in a picturesque area of Hokkaido, Japan, and is perfect for an unforgettable ski vacation. With vast amounts of untouched snow, you can easily explore the slopes and take in the scenery.
Discover Club Med Sahoro Hokkaido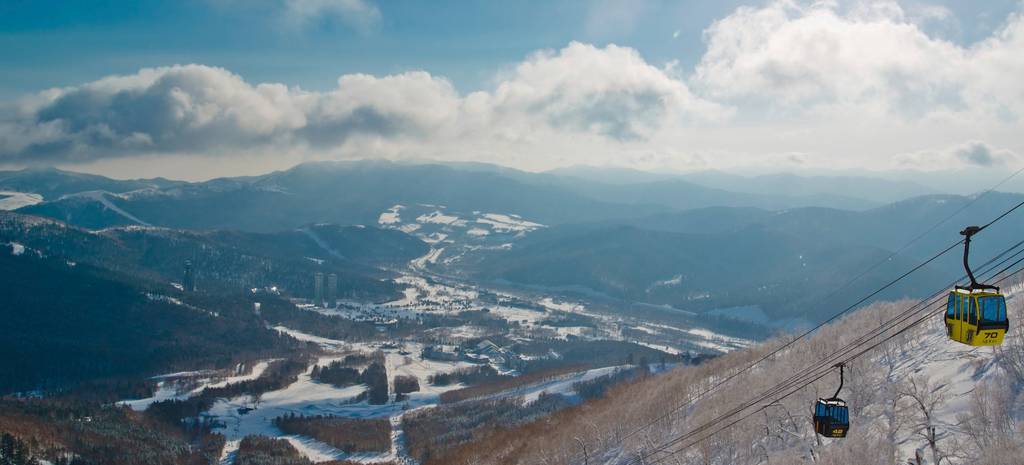 Easily accessible from Australia
For seamless travel to our Japan ski resorts, our resorts are conveniently located 10-20 minutes from Shintoku and Tomamu railway stations.
Even better: book your flight with us and we'll arrange free transfers to and from Chitose International Airport (75-120 minute drive from the resorts).
The Most Beautiful Snow Scenery In China
China's breathtaking natural landscapes boast three significant characteristics: harsh landscapes, exotic cultures, and the most extensive ski slopes in the northeast. The towering mountains, rushing rivers, and plains inflame the imagination with gorgeous sceneries that awaken the mind.
There's a moment of excitement that comes with seeing the mountains. And there's also pure joy when you ski on the pristine snow-covered slopes of Chinese ski resorts like Beidahu and Yabuli ski resorts. You're about to embark on a fantastic journey, but your next dose of excitement comes when you realize you will have a free transfer to our resort when booking your flight with us. So with this in mind, take some time to check our Chinese ski resorts.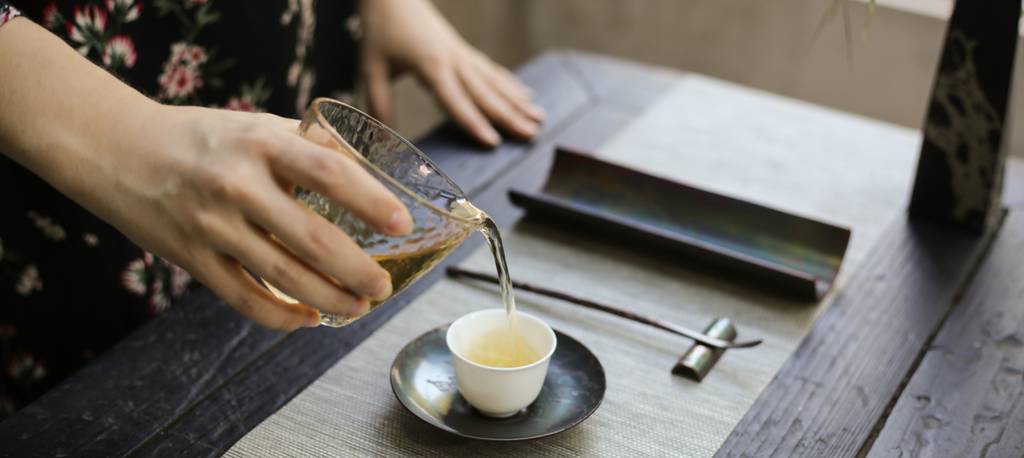 Embark on an unforgettable winter adventure to Club Med Yabuli, a traditional ski resort nestled in a preserved national park. Enjoy the incredible ski slopes and curated activities at Club Med Yabuli ski resort, giving you a unique experience in China's largest ski area.
Discover Club Med Yabuli, China
You'll feel protected by the snowy scenery surrounding you in these magnificent snow-covered landscapes. Club Med Beidahu is the perfect winter wonderland where you can spend time with your family and enjoy snow activities.
Discover Club Med Beidahu, China
EASILY ACCESSIBLE FROM AUSTRALIA
Enjoy seamless travel to our Chinese ski resorts. Both resorts are conveniently located 10-30 minutes away from a railway station.
Benefit from free transfers to and from the nearest airport (about 2 hours from the resort) when booking your flight with us.
Our Chinese ski resorts: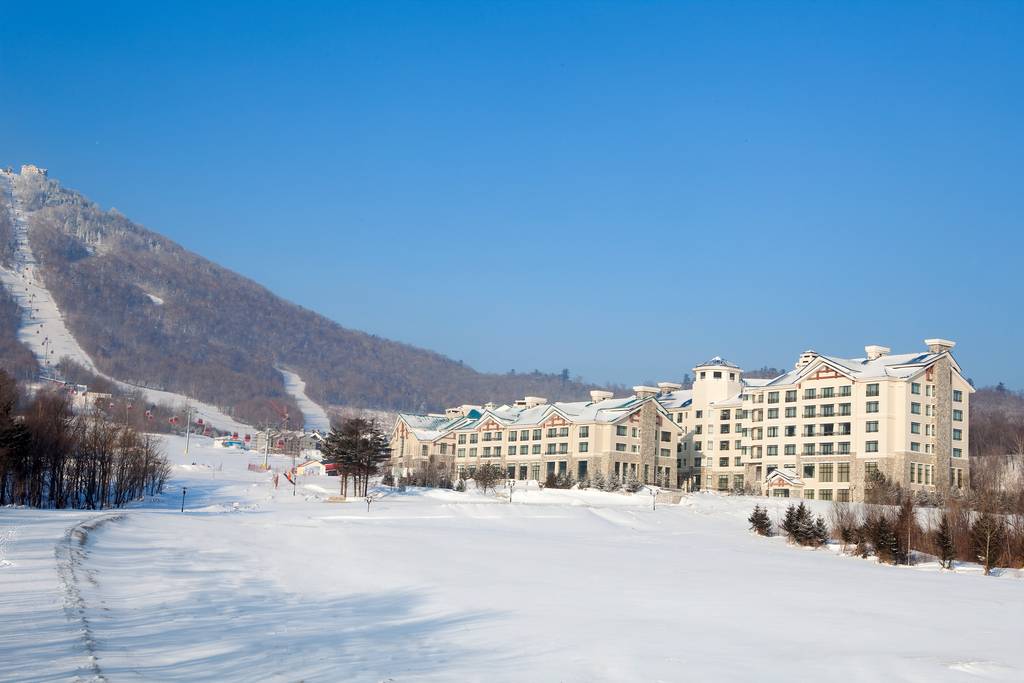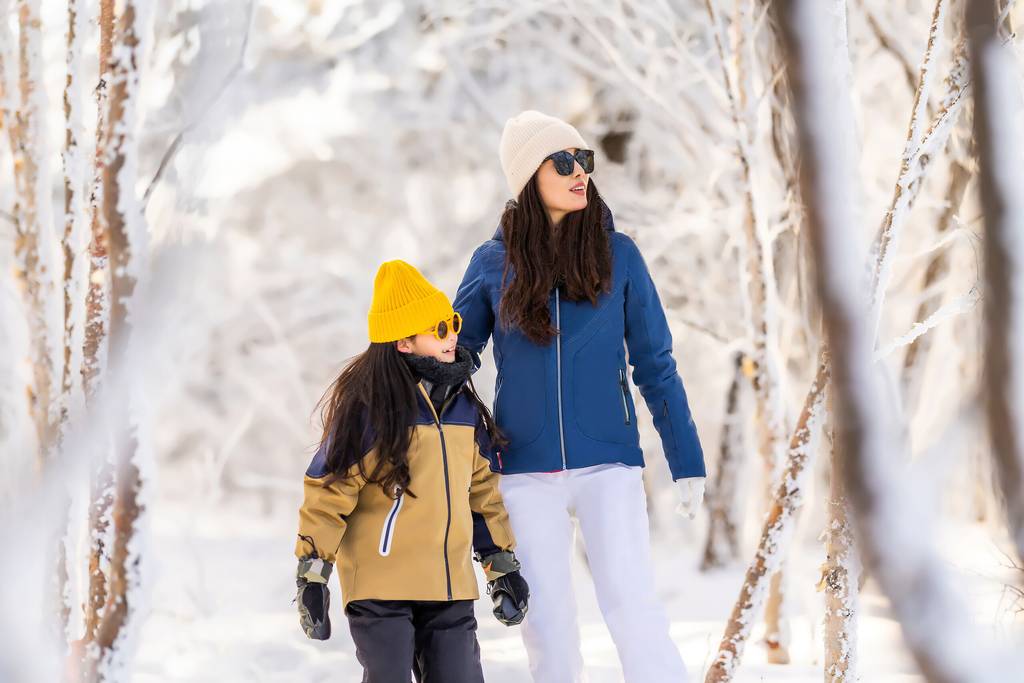 Explore Europe's Best Ski Resorts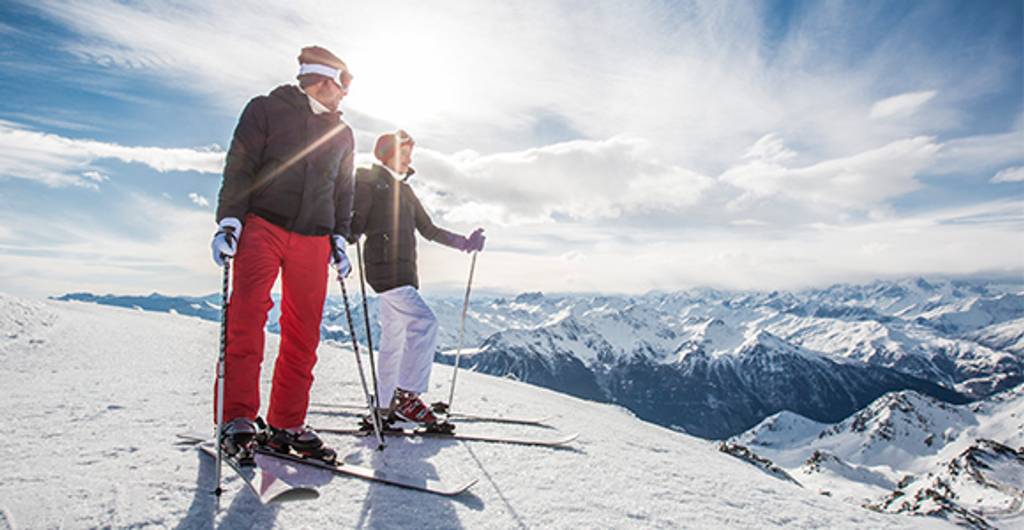 A Luxurious Ski Holiday Awaits
Discover unparalleled ski experiences with easy access to glacier skiing, alpine skiing, snowboarding, and an unprecedented multi-snow sports program.
The Alps are the world's most famous ski domain, covering three nations and boasting the highest mountains in Europe. Reaching altitudes of 3,800 meters, the Alps are the most-loved snow holiday destinations. Our 15 luxurious ski resorts across the French, Swiss and Italian Alps, provide ample opportunity for an unforgettable winter holiday filled with snow sports, stunning scenery, and an unprecedented multi-snow sports program - your playground is endless!
Discover our on-snow resorts in the European Alps

Experience Skiing Between the Valley and Mountain
Nestled at nearly 1,800 meters above sea level, in the middle of a forest clearing, the Club Med Arcs Panorama Resort is a curvy structure made of glass. Enjoy a 180° sunrise from your room over the Tarentaise valley, the Mont Blanc, and its eternal peaks. Immerse yourself in the atmosphere and plunge into an unforgettable snow holiday. Upon arrival at ski resorts, everything - key, ski pass, and equipment - is ready for you to enjoy the slopes with your family.
Discover Club Med Les Arcs Panorama, France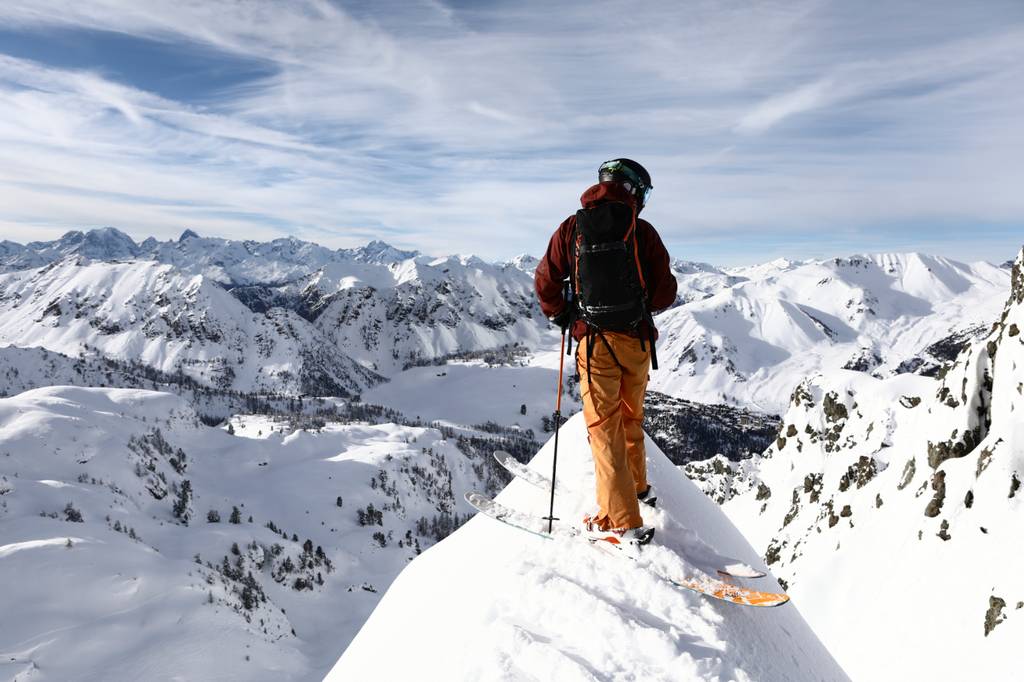 Discover the Magic of Skiing in the French Alps
You can ski at Club Med Grand Massif Samoëns Morillon to your heart's content. With over 140 km of ski slopes, you can explore the best of the French Alps. Our all-inclusive package includes ski passes, skiing lessons, and ski equipment, so you don't have to worry about anything. After a day of adventure, enjoy a relaxing evening at the ski resort and be entertained by the breathtaking views of the mountain.
Discover Club Med Grand Massif Samoëns Morillon, France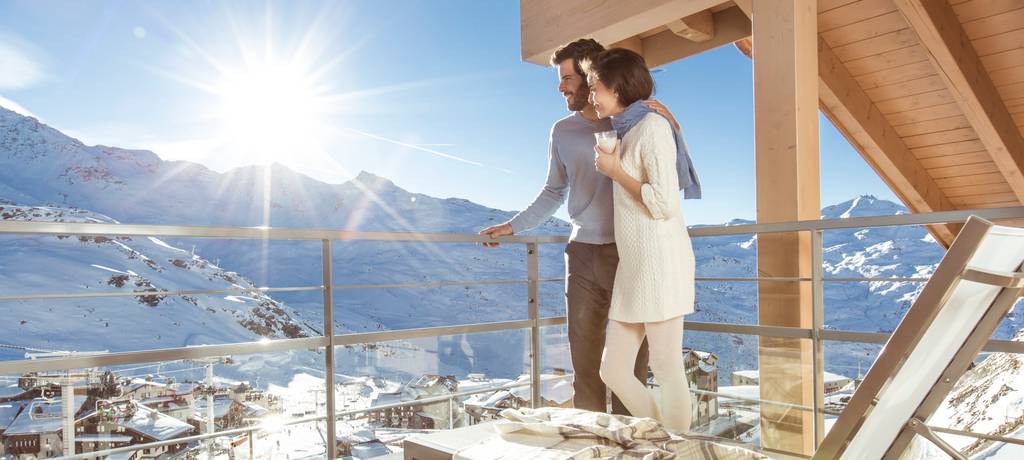 The Best Ski Station in the World at Val Thorens Ski Resorts
Club Med Val Thorens ski resort in France is situated at the heart of the largest ski area in the world, where you can take a deep breath of fresh air and even enjoy a glass of chartreuse at the Oxygen bar. Make your skiing vacation an unforgettable experience with Club Med.
Discover Club Med Val Thorens, France
Luxury On-Snow Ski Resorts
All Inclusive Ski Holiday
Discover Ski-In Ski-Out Ski Resorts with Club Med
Discover the luxury of staying in an on-snow resort with Club Med. Our ski-in and ski-out resorts offer direct access to the slopes, with breathtaking landscapes and spectacular sceneries. Enjoy the ultimate snow experience with Club Med ski holidays.
CLUB MED PROUDLY SUPPORTS AUSTRALIA'S WINTER OLYMPIANS & PARALYMPIANS
- Official partner of the Olympic Winter Institute of Australia (OWIA)
When it comes to training Olympians and World Champions, the OWIA are Australia's leading organisation, preparing Australia's elite winter athletes for their participation in Olympic Winter Games, World Championships and World Cup events.
Together Club Med and OWIA will spread the love for snow, raise awareness of snowsports in Australia, support winter Olympian and Paralympian athletes with world-class accommodation at our international resorts in the lead up to the 2022 games, and reward performance and determination with Club Med holidays.