Everything you need to know about getting the whole family ready for a ski holiday
Taking your kids skiing is a brilliant way to get them out and into the great outdoors, learning new skills, getting exercise in a way that is new and exciting and helping them develop confidence as they see their skills advance over the course of the trip.
Follow our fail-safe guide on choosing a family ski holiday and your next winter trip is guaranteed to be a hit with the whole brood.
What to look for in family friendly ski resorts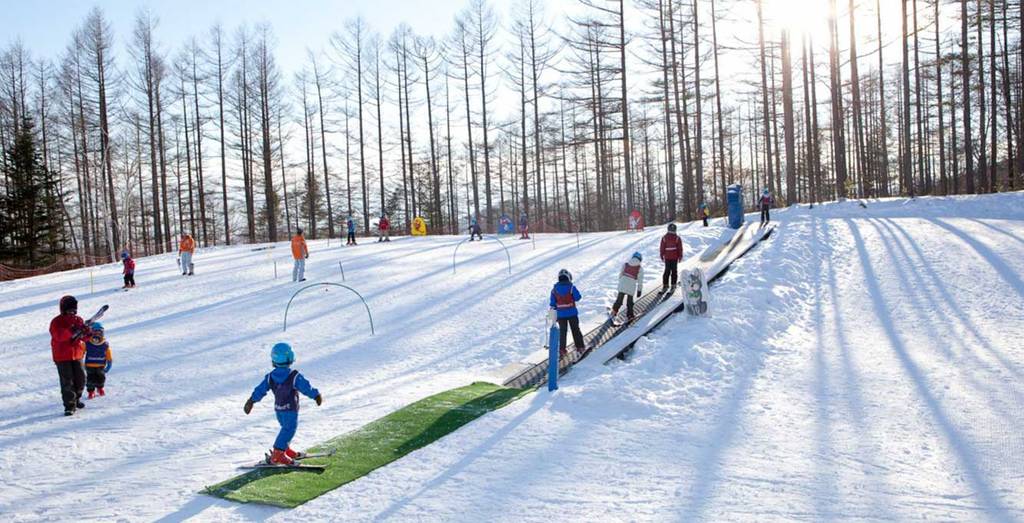 Nursery slopes and snow gardens
There's no shortage of great domains that cater extremely well for kids. Most domains offer nursery slopes and some have snow gardens, while still having a decent spread of trickier slopes for the adults or older children.
Look for domains with snow gardens and nursery slopes. Snow gardens are areas specially designed to help little ones (from around three years old) to learn the basics in a safe environment and get used to wearing boots and skis. They're equipped with ski tows and magic carpets for children under the age of six and games are used to make learning to ski even more fun.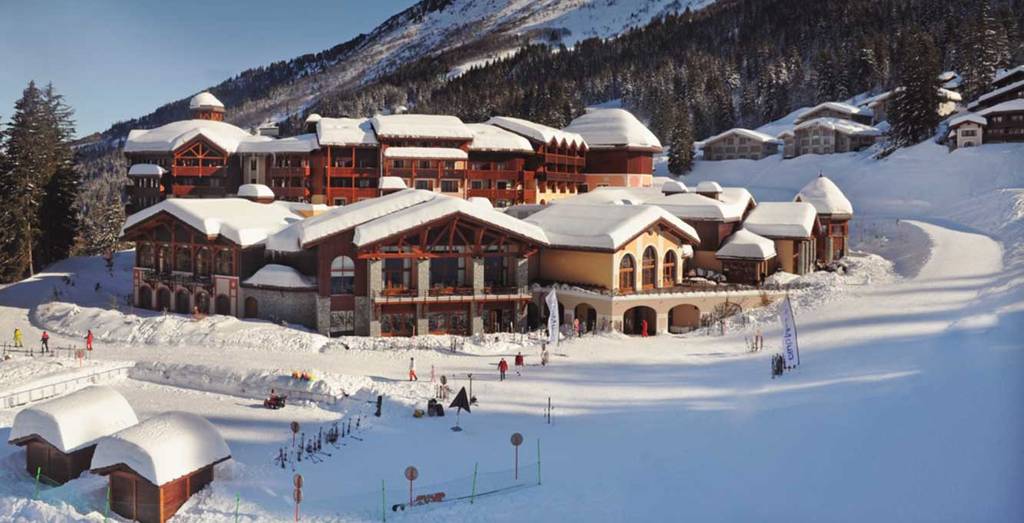 Ski in and ski out resorts
If your kids are fairly able skiers already, be sure to pick a resort that has a good selection of blue and green runs, so that your children get some variety in their skiing. It's also a good idea to look at resorts that you can ski in and out of via blue or green runs. It's much easier for the kids to ski to the resort door rather than lug equipment around or wait for a shuttle bus. La Plagne (France) has a phenomenal range of wide, gentle slopes that are ideal for more experienced beginners and the domain's popularity with families means you won't have to contend with raucous après. Trysil in Norway is another domain that has been brilliantly set up for families; you can ski right up to the door of most of the town's hotels.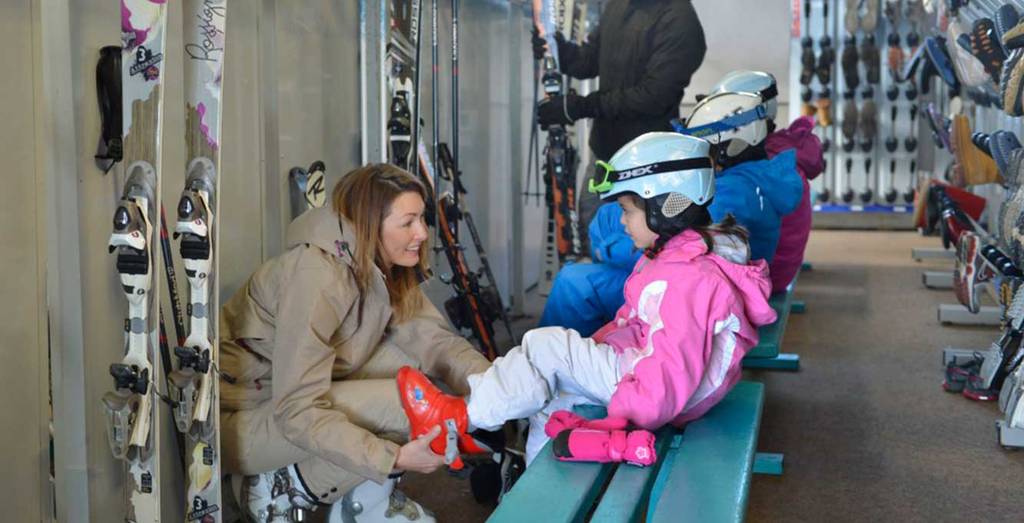 The golden rule with equipment for kids is to rent where possible. As your children grow, what fitted last season, or even a few weeks ago, will most likely not fit at the time of your holiday. If you're sourcing all your equipment from a ski shop at your domain, make sure you find one that is either close to your hotel or somewhere en route between the hotel and the slopes. It's better not to have a trek every morning and evening to pick up or drop off your gear, especially with kids in tow. If you're hiring equipment from Club Med, it will be kept in secure lockers at your resort's ski service room.
See our comprehensive packing guide for a list of all essential items to take with you on your skiing holiday.
Good family friendly ski resorts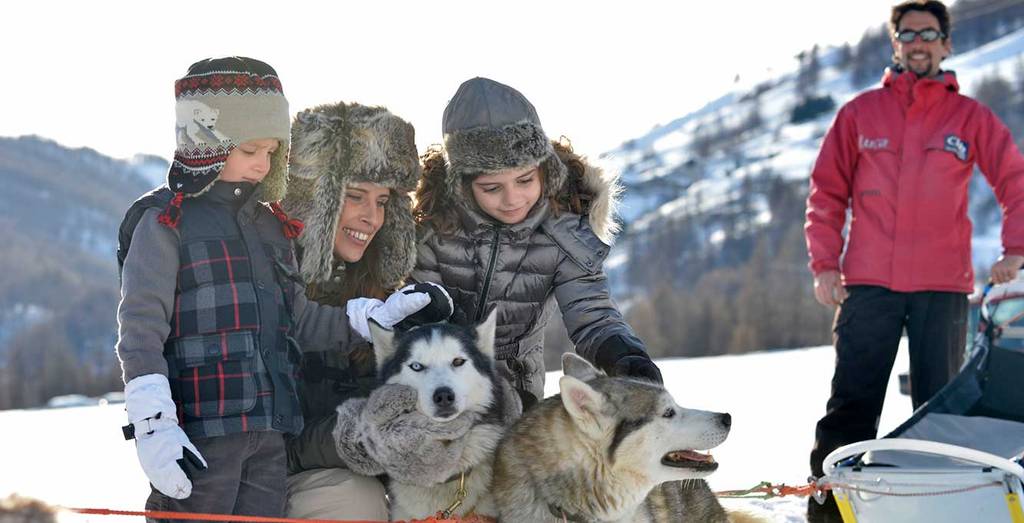 Good balance between ski time and out of the slopes entertainment
While it's important to choose a resort offering the right level of skiing for the whole family, it's also important to find a resort offering the right kind of entertainment for the family away from the slopes, whether that's fun restaurants that cater for the kids, or water parks, cinemas and bowling alleys, in case they want a day away from the slopes. Avoriaz in France is renowned for having an embarrassment of riches when it comes to activities, while Italian domains are always a great shout when it comes to feeding the troops. Who doesn't want pizza and pasta after a day's skiing?
Club Med Ski - The pioneers in all inclusive ski holidays